Radical Violent Activist Group Supposedly Tied To Russian Government Agency
November 13, 2017
Former activist of the radical pro-Kremlin group SERB, Oleg Chursin, recently revealed that one of the curators of the organisation was a member of the Ministry of Internal Affairs (Centre "E"), the government's shadowy anti-extremism wing.  In an interview with Russian TV station "Dozhd", Chursin also revealed the name of one of the organisation's curators– Major Alexey Okopniy.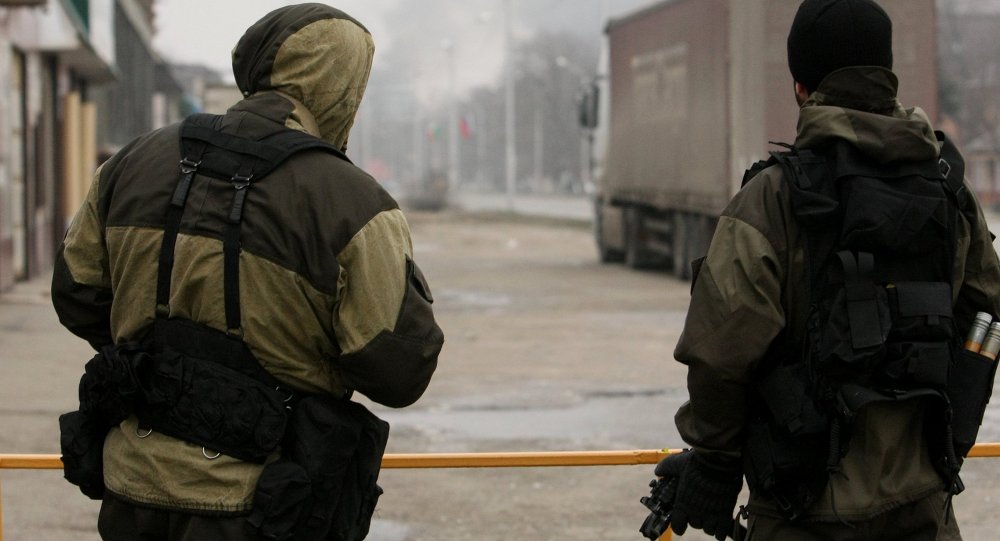 Chursin claimed that SERB leader and founder Igor Beketov (also known as Gosha Tarasevich) used to mention Okopniy's name a lot. He also claimed that that SERB is constantly receiving so-called "operational bonuses" from the government's anti-extremism unit.  He also claimed tat the two organisations "coordinate their actions: how to behave, what they can do and how harshly they can behave."
It is currently unknown whether Okopniy still works with SERB.  However, members of the "Solidarnost" movement, which was founded by Boris Nemtsov, Garry Kasparov and Ilya Yashin, stated that they had witnessed Okopniy several times during protests where SERB activists had turned up to participate.
Collusion between the authorities and SERB has long been suspected as there has been a distinct lack of criminal accountability for the movement's activists who break the law and attack, threaten and intimidate others.  Some activists have even ended up in fights with police and have avoided criminal proceedings, while anti-Putin demonstrators often receive heavy sentences for similar behaviour.
SERB leaders deny collaboration with the police. In an interview with "TV Rain" they admitted that they used to receive calls from the Ministry of Internal affairs warning them which events they should not attend: for example those which were attended by Russian president Vladimir Putin.
The pro-Kremlin radical group "SERB", previously known as the South East Radical Block, first appeared in Ukraine and then later moved its operations to Russia.
SERB has been responsible for numerous attacks on activists and members of the Russian opposition.  Alexey Navalny was attacked with green dye, journalist Yulia Latynina has faced repeated harassment, the Boris Nemtsov memorial has been repeatedly defaced by SERB "activists" and many more similar instances. Until today the question of who sponsors, runs and covers up for SERB's activity has been unknown.