Russian authorities prosecute innocent charity helper for 'life-threatening injuries' to Riot Police
October 8, 2018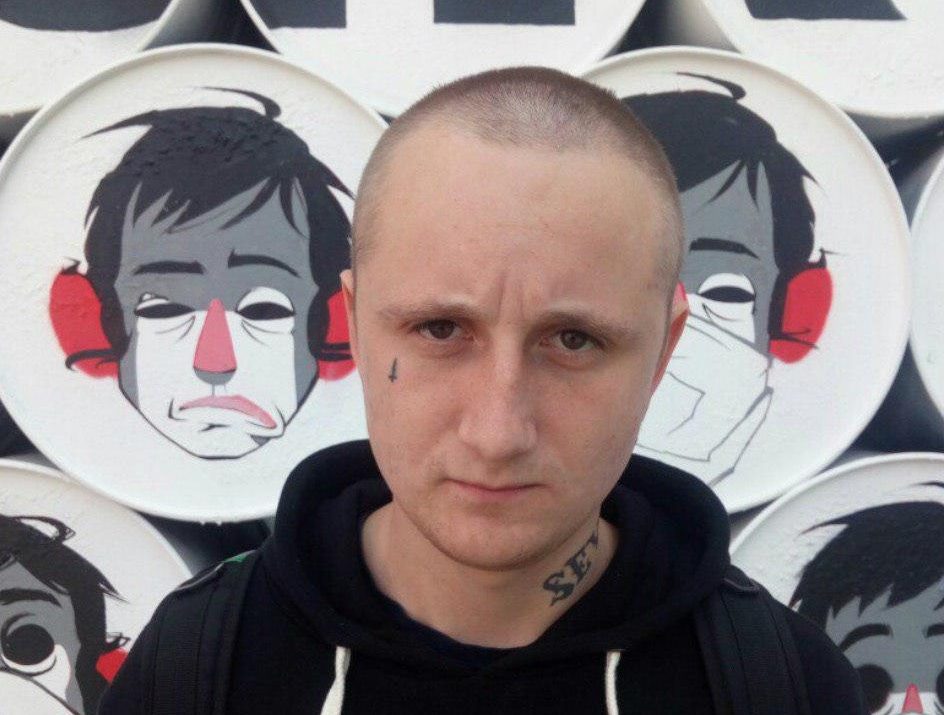 On 5th May 2018 Mikhail Tsagunov was assaulted and then arrested by the infamous Russian riot police, the OMON. As Putin's most kitted-up security service, the OMON are employed frequently by the Russian state to crush peaceful and democratic demonstrations. Mr Tsagunov was attending exactly that sort of demonstration – the "He [Putin] is not our Tsar" protest – when he was violently detained by multiple OMON officers.
In his free time Mr Tsagunov volunteers at a dog shelter in Saint Petersburg. Professionally he works as a phone and computer technician. Mikhail Tsagunov is an ordinary citizen, who poses no phsyical threat to the Russian state nor its thuggish security services who operate above the rule of law. But Putin's regime applies violence indiscriminately against its own citizens. And, those who support real democratic change in Russia tend to receive preferential treatment from baton-wielding Riot police. In the case of Tsagunov, this is further exemplified by the fact that Mikhail had merely blown up a giant rubber duck – a symbol of peaceful anti-Putin demonstrations – which qualified him as a target for police violence.
Having blown up the rubber duck, Mr Tsagunov was then tackled by Riot Police and beaten with fist and baton. Bruised and battered, Mikhail was the arrested and taken to the local police station. State authorities accused Mr Tsagunov of repeatedly striking a police officer "deliberately with the intent of causing life-threatening injury". This is a violation of paragraph 318 of Russian Criminal Code.
On the following day Mr Tsagunov appeared in court with legal representation from Open Russia's lawyer German Paranichev. Despite testimonies from several of his friends, Mr Tsagunov was officially charged with causing 'life-threatening' injury against a policeman at the demonstration, as well as awarded with a 10,000 rubles ($150) fine for attending the rally.
On 7th May at the Dzerzhinsky Court in St. Petersburg Mr Tsganuov received a preliminary sentence of two months in prison. This decision was made in complete disregard of photographic and video evidence of Mr Tsagnov's innocence. Witnesses at the scene presented a video, in which Mikhail Tsagunov himself is the victim of brutal violence, not the riot police. The charges of "causing life-threatening to a representative of the state" appeared laughable, in that the riot police were covered head-to-toe in body armour. In physically reacting to the police brutality, Mr Tsagunov was at greater risk of breaking his own bones than inflicting even a scratch against the riot police.
Two months later Mr Tsagunov appeared once again in court, where he was rearrested. His legal representative from Open Russia, Pavel Yasman, requested to the court that Mikhail be put under house arrest instead. This request was rejected. Similarly, the court invited witnesses to the hearing – witnesses who had photographic evidence in support of Mikhail Tsagunov. Despite this, the court refused to examine the evidence. This truly unjust action from the Dzerzhinsky Court is indicative of the systematic disregard of the rule of law by Putin's state institutions. This is why so many activists in Russia require independent legal representation, like that offered by Open Russia.
Mr Tsagunov had his final hearing on 30th August. This means Mikhail had been detained for just under three months despite a variety of physical evidence proving his innocence. Mikhail Tsagunov's case is unfortunately not uncommon in Putin's Russia. As a vocal member of a peaceful opposition movement he is feared by authorities. It is of absolute necessity that citizens beyond Russia's borders who advocate an open and democratic Russia support such people. Open Russia strives not only to protect such valuable members of Russian civil society, but also to create discourse channels and public events that should enable a new generation of political and civic activists in Russia to grow and thrive. However, this is only possible through donations of our Western partners. Without financial support lawyers for innocent people such as Mikhail could not be provided. Please donate via buttons at the top and bottom of the page.