Russian Women's Rights Advocate Steps Forward To Take On Putin
November 1, 2017
Yet another candidate has announced her intentions to run for the Russian presidency in 2018 – 37-year-old Ekaterina Gordon has come forward with the message "fighting for the rights of women and children."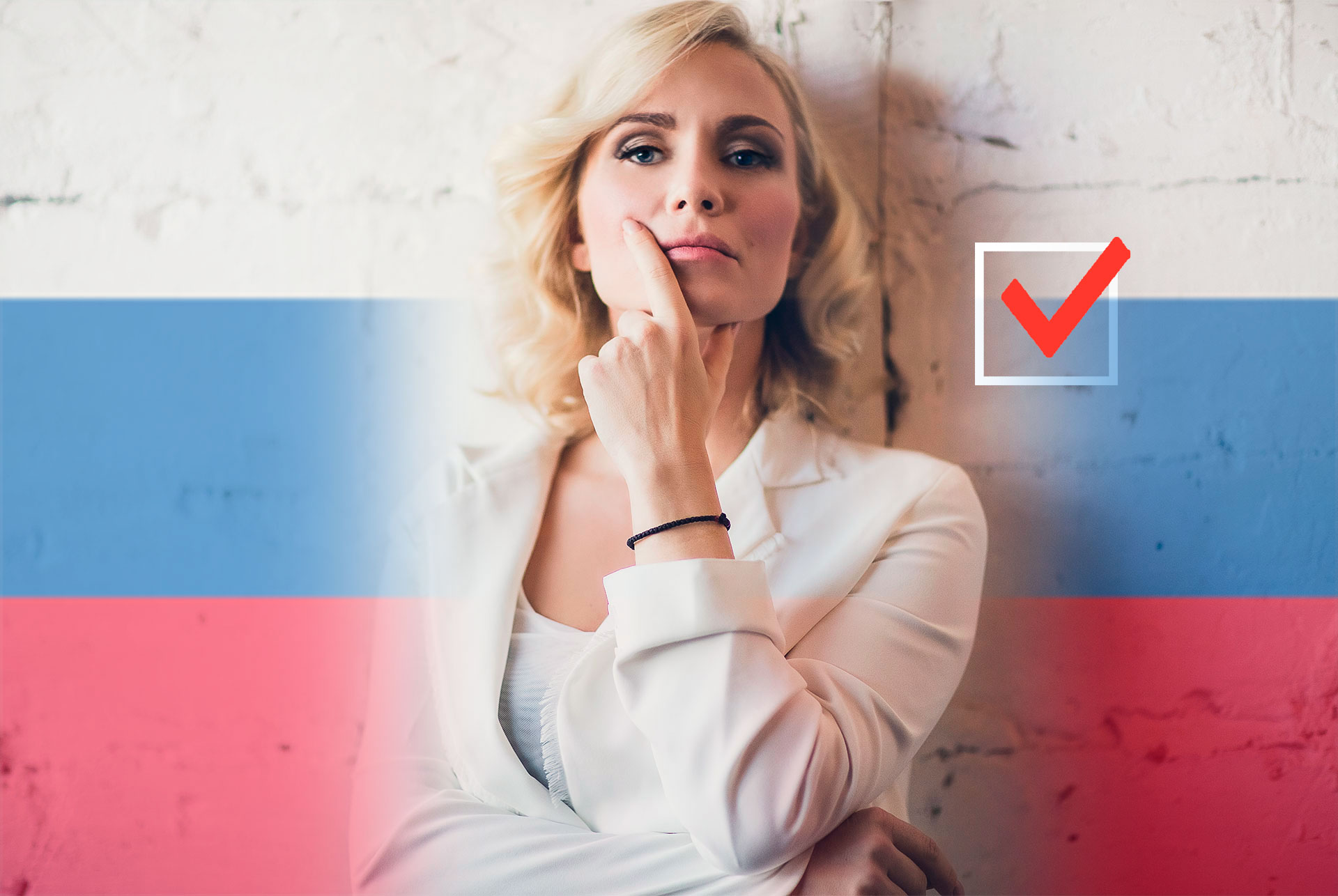 Since 2012 Ekaterina Gordon is the owner of the law firm "Gordon and Sons" which fights for the protection of women and children's rights.  Prior to that she occupied a variety of different roles as a journalist, producer, writer and also a songwriter. In her campaign video she states that this is not the first time she is working in the area of family protection and that she knows from experience how the judicial system works, as well as "how women are bringing up children alone and how men are avoiding their responsibilities."
Gordon has also stated her opinion on the Russian opposition, claiming that there is no real opposition in the country, and that it lacks unity. "Those people who call themselves the opposition, while they are widely represented on the federal channels, are not opposition, they are just stooges."
Speaking about Russian president Vladimir Putin she had the following to say: "I think that he is the most experienced and intelligent political leader.  It would be very stupid not to use his knowledge and advice if I become president of the Russian Federation." In an interview with the Russian BBC Gordon also claimed that she would offer Putin the role of prime minister.
Ekaterina Gordon is the second journalist to run for president in 2018 after well-known TV journalist and daughter of Putin's political mentor, Kseniya Sobchak. "Most probably, I will be the only candidate not to conform with the Kremlin", Gordon stated, "I am not a representative of the glamour lifestyle and I was not born with a silver spoon in my mouth", in a hit directed at Kseniya Sobchak.
Back in 2008 when Gordon worked at radio station "Mayak", she invited Sobchak for an interview on air.  However, the interview took an unexpected turn when she stated "everyone has a bit of Sobchak in them", when Kseniya replied, "don't flatter yourself.  No-one has all of this." When the interview began to get heated, Gordon asked Sobchak to leave the station, though experts stated that Sobchak came out the winner of the encounter.  The interview brought in the highest rating on record and led to a period of silence between the two women.  One week later Gordon was fired.
Ekaterina Gordon's candidacy is another flashy addition to the grand showcase otherwise known as the 2018 Russian Presidential Elections.  Should the two candidates make it through to the debates, the show will certainly become a spectacle to behold.