Second Trial (2009-2010)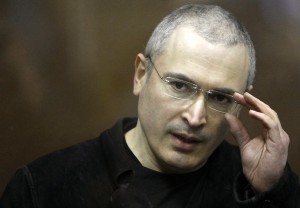 In 2007, after four years in detention, Khodorkovsky and Lebedev were to become eligible for release on parole under Russian law, having served half of their eight‐year sentences. By then, Yukos had been largely destroyed through bogus tax reassessments, forced bankruptcy proceedings, and rigged auctions, with the majority of its assets taken over by state-controlled Rosneft. However, the Russian authorities still did not want to see Khodorkovsky and Lebedev released. Given their eligibility for parole in 2007, or at the latest, upon completion of their eight-year sentences in 2011, new charges were manufactured, and proceedings were instigated against Khodorkovsky and Lebedev.
The timing of the new charges, announced in February 2007, ensured that Khodorkovsky was behind bars during the December 2007 parliamentary election, and the March 2008 presidential election.
This time Khodorkovsky and Lebedev were accused of embezzling the entire oil production of Yukos over a period of six years leading up to 2003, i.e. 350 million metric tons of oil worth over $25.4 billion, and of "laundering" the proceeds from the sale of this oil, i.e. over $21.4 billion. The allegations had no credible grounding either in the facts described or in the legal terms invoked by prosecutors. The indictment was a compendium of factual and legal impossibilities. Both in the indictment and at trial, the prosecutors failed to connect any conduct by the defendants to any viable legal theory of criminal liability. Instead the charges were sustained purely by prosecutorial diktat obeyed by the court.
The second trial started in March 2009 at Moscow's Khamovnichesky Court. Khodorkovsky and Lebedev were found guilty in December 2010. Following a failed appeal in May 2011, their imprisonment was extended to 2016, which precluded their release in 2011 upon completion of their initial eight-year sentences.
After two years of obstruction and delays, a supervisory appeal hearing finally took place at the Moscow City Court on December 20, 2012. Despite the enormous weight of legal and factual arguments undermining it, the appeal judges confirmed the December 2010 guilty verdict. The hearing did, however, bring forward the scheduled release date of both Khodorkovsky and Lebedev by two years, as a result of 2011 changes to Russian sentencing guidelines.
US Secretary of State Hilary Clinton said raised "serious questions about the rule of law being overshadowed by political considerations. This and similar cases have a negative impact on Russia's reputation for fulfilling its international human rights obligations and improving its investment climate."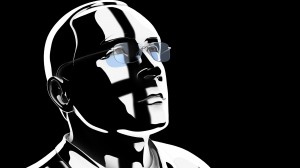 The International Bar Association's Human Rights Institute had a full time observer at the second trial and concluded in their September 2011 trial observation report that the proceedings were not fair, and were incapable of producing clear proof to sustain the verdict. Similarly, in December 2011 an official inquiry organised by then-President Dmitry Medvedev's own Human Rights Council identified serious and widespread violations of the law in the second trial, leading the Council to call for an annulment of the verdict. Experts involved in the inquiry categorically rejected the court's findings of illegality in Yukos's operations and found no evidence proving allegations of embezzlement or money laundering.
In 2011 Amnesty International declared both Khodorkovsky and his imprisoned business partner Platon Lebedev to be prisoners of conscience. "… there can no longer be any doubt that their second trial was deeply flawed and politically motivated," said Nicola Duckworth, Amnesty International's Director for Europe and Central Asia.
"For several years now these two men have been trapped in a judicial vortex that answers to political not legal considerations.  Today's verdict makes it clear that Russia's lower courts are unable, or unwilling, to deliver justice in their cases."
For more information about the second trial please click here