International Sports Stars Unite for Russ… Putin?
November 9, 2017
Last week Russian NHL hockey player for the "Washington Capitals" Aleksandr Ovechkin announced his intentions to form the "Putin Team", a public group showing support for the Russian president.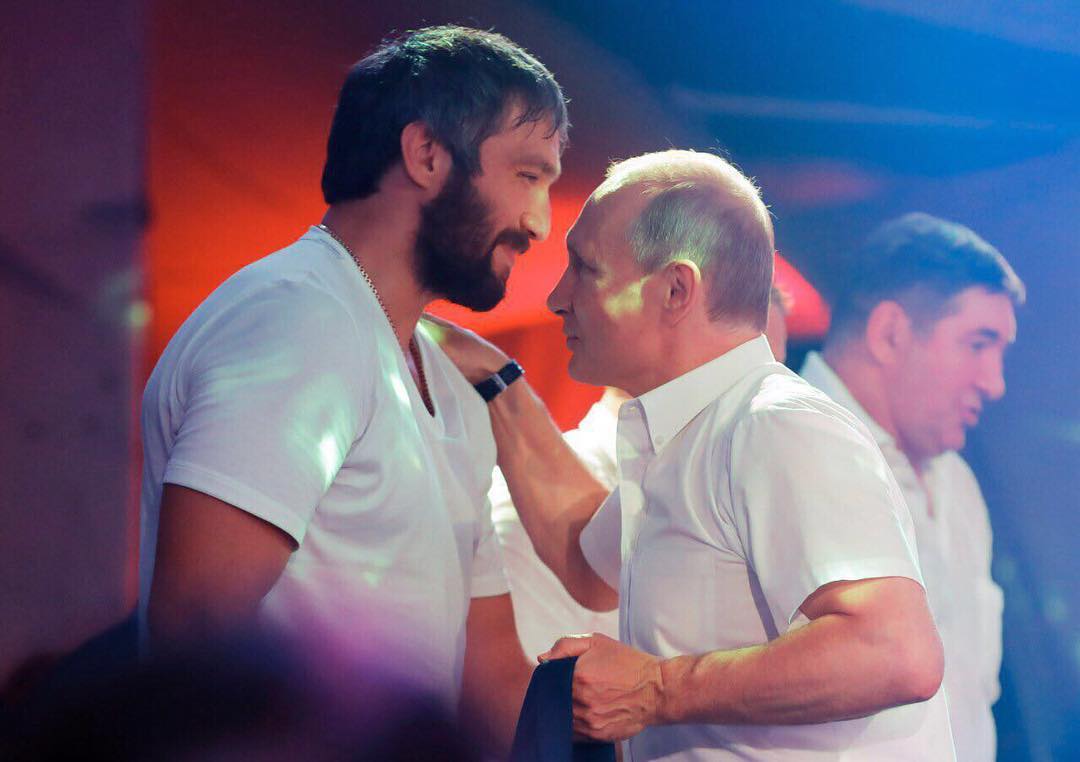 On his Instagram page, Ovechkin posted a photo of himself with President Putin and wrote: "Personal awards and prizes are always good. But in hockey, as in any sphere, the team is the most important thing in obtaining victory. Only the team is able to reverse the course of a game and to do the impossible. Recently, in the Western press, I've met a word combination – Putin's team. And you know, I really liked it. I am personally ready to be a part of this team. I have never hidden my attitude towards our President. I have always openly supported him.  I am sure there are a lot of people who support Vladimir Putin.  So let's unite and show everyone a strong and united Russia! Today I want to announce that I am creating a public movement called Putin's Team. Being part of such a team is the same feeling as when you put on a Russian national team shirt, knowing that the whole country supports you." 
The following day the Kremlin denied the fact that they knew about Ovechkin's Putin Team initiative, although they were pleasantly surprised and said that they will support it.  Putin's spokesman Dmitry Peskov said: "Alexander is very famous in Russia and he is also very successful abroad. And we know for sure that he highly appreciates our President."
The movement "Putin Team" is aimed at bringing together celebrities who support the Russian president.  However, today the Kremlin announced that the idea itself doesn't belong to Ovechkin, but to "IMA-consulting" who won a competition to create a concept for an informational campaign ahead of the upcoming presidential elections. Kremlin also stated that they approved "Putin's Team" only after Ovechkin brought the initiative to life.
Not long after it was made public, the Putin Team movement also attracted the support of other legendary hockey players such as Ilya Kovalchyk, Pavel Bure and Vyacheslav Fetisov, as well as the national rhythmic gymnastics team of the Russian Federation.
Despite the fact that Vladimir Putin has not yet announced his candidacy for the upcoming presidential elections, it is evident that Ovechkin's Putin Team did not just appear our of nowhere. There is a parallel with what happened back in 2007 before the presidential elections, when well-known public people also cooperated to create the "For Putin" movement.
Whether the movement or other similar movements will succeed in attracting public support for the Russian president is doubtful.  Nevertheless, the Kremlin is sure to welcome supporters of the idea that Vladimir Putin and Russia are inseparable phenomena — an image that state propaganda has invested serious time and money in constructing.