Khodorkovsky meets prime minister of Finland
April 1, 2015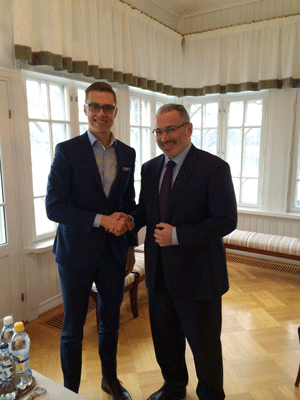 On April 1st in Helsinki, Mikhail Khodorkovsky, founder of Open Russia, met Alexander Stubb, prime minister of Finland, to discuss the current situation in Russia.
Read the statement of the office of the Prime Minister here.
Earlier this week Khodorkovsky visited Stockholm, where he presented his views on Russia to an audience of more than 700 people in in the famous Kulturhuset City Theatre. The discussion was moderated by the former prime minister and foreign minister of Sweden, Carl Bildt.
Read more about the event in Stockholm here.