Pavel Khodorkovsky Comments on US Adoption Ban
January 14, 2013
Russia, 13 January 2013 – Tens of thousands of Russian citizens marched on Sunday to protest the recently passed law banning American families from adopting Russian orphans. The 'March Against The Villains' took place across major Russian cities, in opposition to the so called "anti-Magnitsky" law.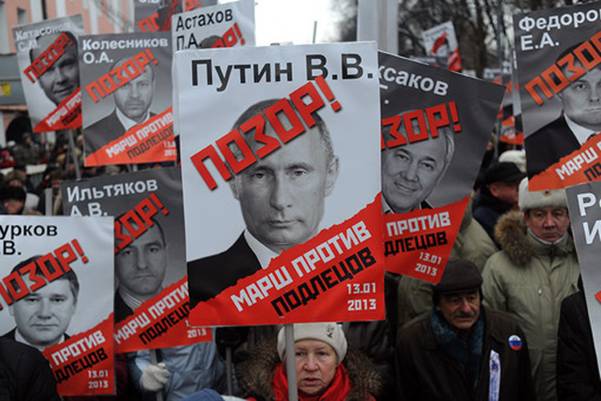 [Protesters carry placards of Duma members who voted for the adoption ban. The placards read: "Shame! March Against the Villains"]
According to the Russian information agency Rosbalt, the protest in Saint Petersburg began with a minute of silence in memory of Yuri Schmidt, the Russian human rights lawyer who represented Khodorkovsky, who passed away in the early hours of Saturday 12th January. Schmidt had devoted his life to fighting for the development of the rule of law and an independent justice system in Russia.
Pavel Khodorkovsky commented on the protest: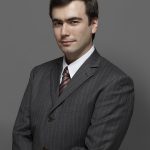 "The U.S. adoption ban defies all reason and logic and further illustrates how the Putin regime will stop at nothing to preserve power– even going as far as targeting children. It's painful to watch as Russia's government exploits their most helpless, underserved and innocent population to obtain leverage in the foreign policy arena. I'm hopeful that the international outrage will pressure Russian lawmakers to put an end to this tragic mockery of law."
Mikhail Khodorkovsky himself expressed his opposition to the new law in a message published on Boris Akunin's website shortly before the New Year. He wrote:
"I am not able to find a rational explanation for how such a thing is possible in our already far from poor country. I am not able to explain why money is excruciatingly collected "penny by penny" for medical treatment of children who can be cured. I cannot explain how our political elite, having adopted an odious budget that does not guarantee life, health and adequate care even for them, is now, out of some political objectives, depriving children of the hope of finding a family."