Newsletters
/ Education, Political Prisoners and Detentions: An Update From Open Russia

Hello everyone! Now that the international hype over the 2018 World Cup has died down, it's time to take a look at what's really been going on under the surface of Russian society.  A number of controversial reforms have been pushed through the state Duma in order to raise the retirement age, which has been met with widespread disapproval, meanwhile activists across the world appeal for the release of Russian political prisoners.  Open Russia has been behind the movement for justice in each case, so check out exactly how in our quarterly review below:
Human Rights, Freedom and Justice: A Conference In Memory of Yury Schmidt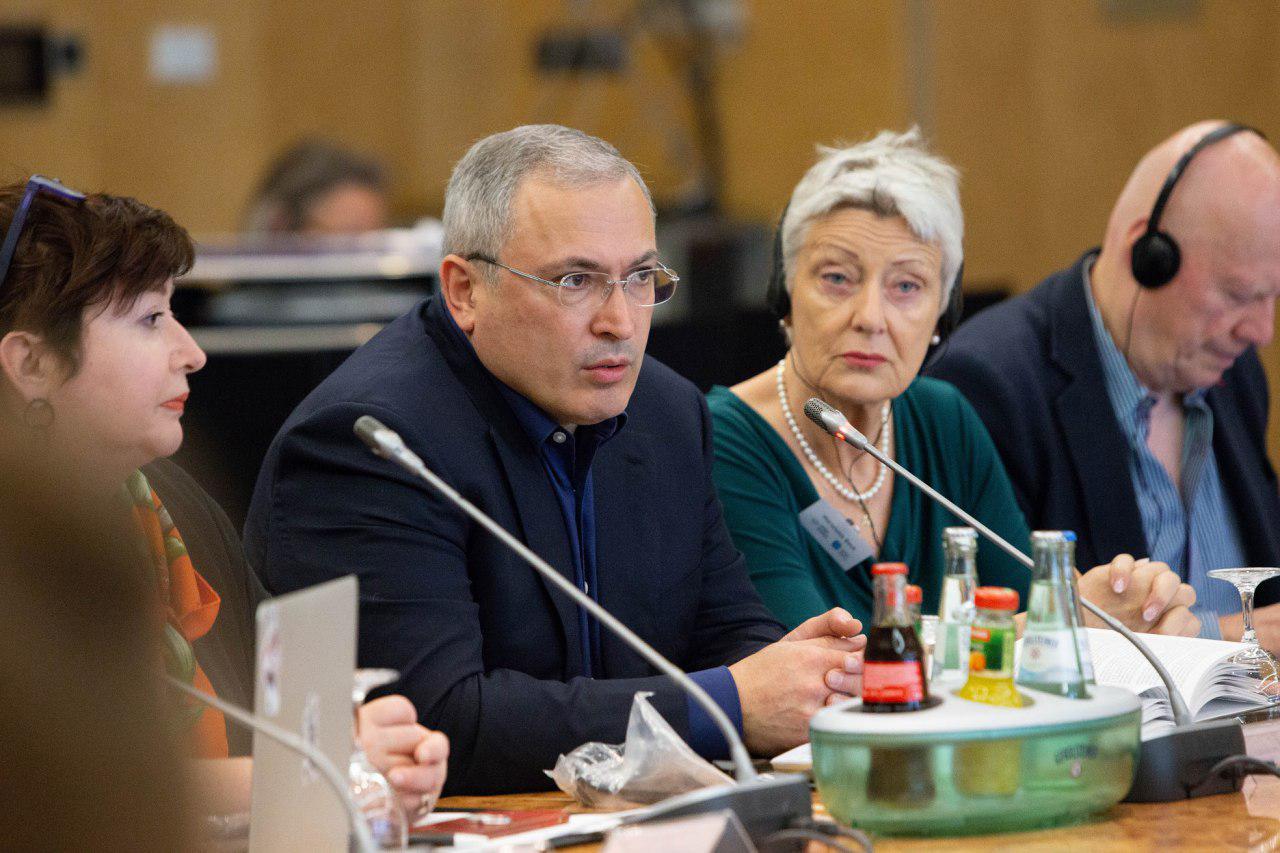 On May 18-19, the leading experts on human rights in Russia met in Berlin, Germany to discuss the current state and future prospects for human rights in Russia, as well as what can be done by the international community to defend Russian citizens from persistent attempts to abolish their individual rights by the Russian state.  As the country enters the start of a long 6 years of further rule by the Putin regime, discussion on the rights of the individual has scarcely been more important in the post-Soviet era.  Read the full conference resolution here.
Open Russia Speaks Out For Political Prisoners, Demands Release of Oleg Sentsov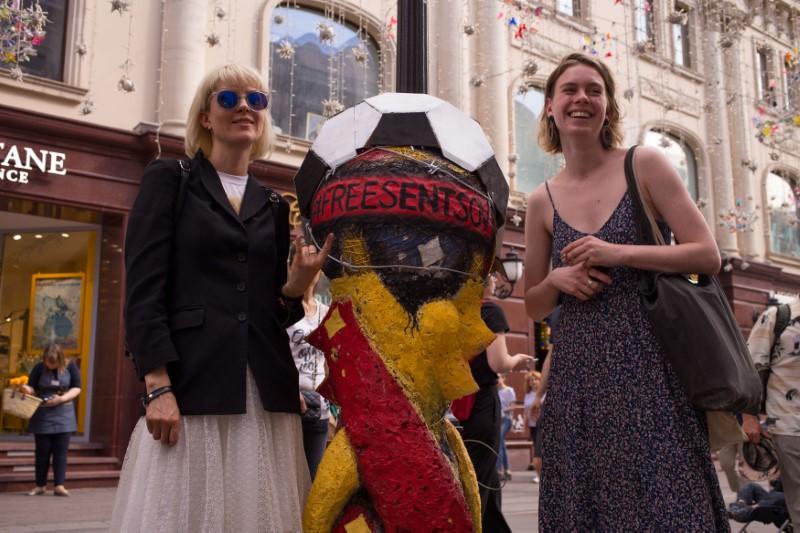 In advance of the contentious Trump-Putin summit in Helsinki on July 16, Open Russia's Vladimir Kara-Murza joined experts and activists around the world to demand the release of Russian political prisoners.  Focusing in particular on the cases of Ukrainian filmmaker Oleg Sentsov, who by that time had been on hunger strike for over 60 days, and Alexey Pichugin, the final hostage of the YUKOS case, who has been kept in jail for over 15 years.  Meanwhile, as the World Cup 2018 heats up in Russia, Open Russia activists catch the world's attention with a creative street protest in order to raise awareness of the imprisoned Ukrainian filmmaker.
Open Russia Conference Crashed By Police In Vladivostok, Activists Arrested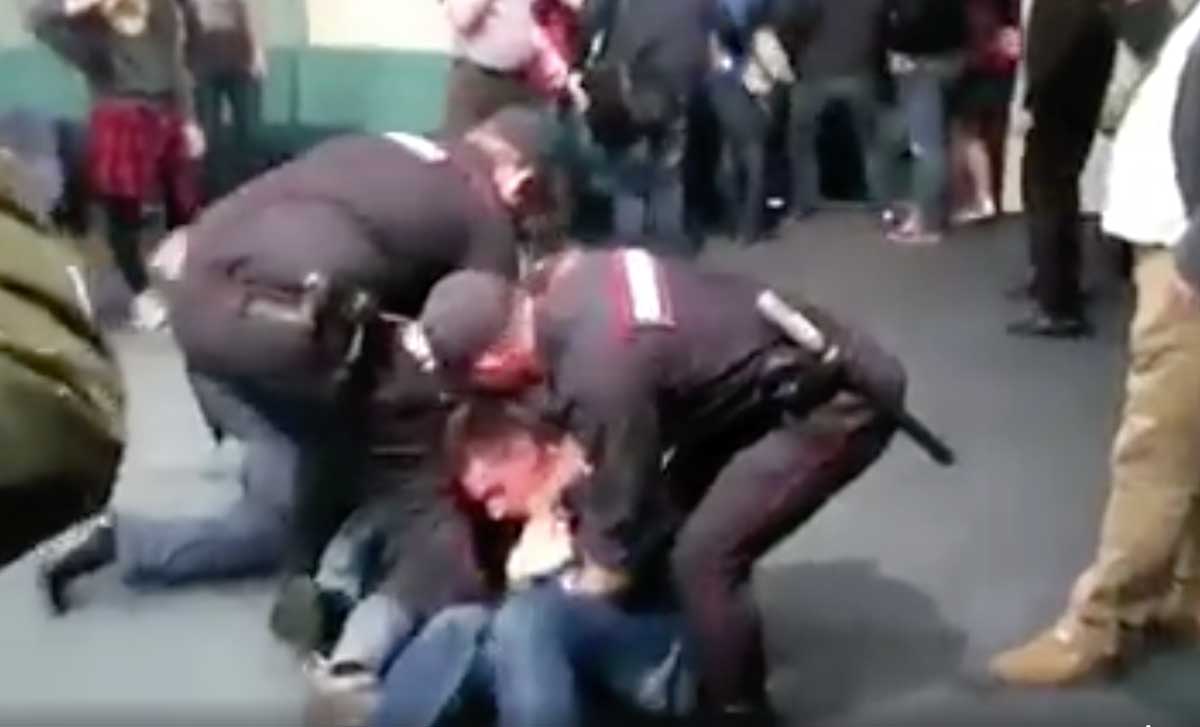 An Open Russia conference in Vladivostok was raided by police and numerous participants were violently detained in an unprovoked and unexpected attack.  The raid was one of a string of attacks in recent months designed to interrupt and intimidate civil society activists, as well as to disrupt their operations.  Open Russia's human rights team provided legal and material assistance to those detained and pushed for their immediate release from the police station.
"I Don't Want To Die At Work!" Open Russia Protests Retirement Age Increase: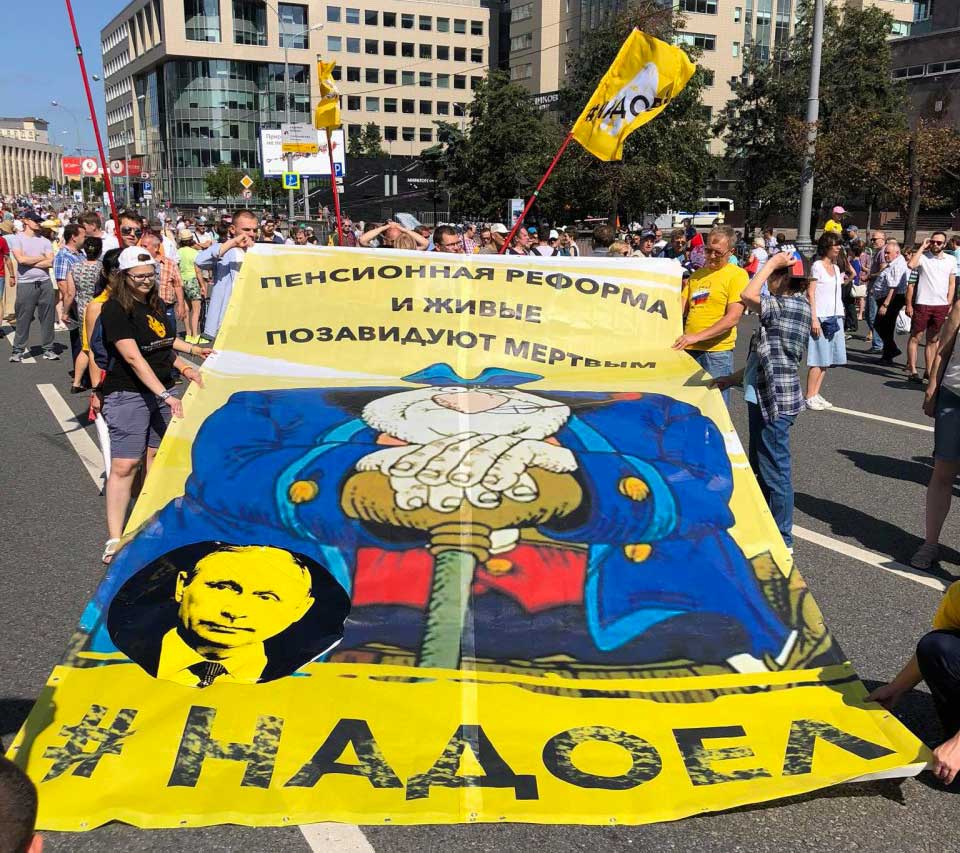 The latest set of pension reforms, pushed through quietly by the government while the country was absorbing the atmosphere of the World Cup, have provoked nationwide outrage.  Medium to long-term economic forecasts for Russia are grim, and the cynical decision to raise the retirement age amidst stagnant — and in some cases decreasing — standards of living has led many Russians to exclaim: "I don't want to die at work!"  The Open Russia Movement is standing firm in opposition to the new law, and recent joined thousands of united opposition members in central Moscow to protestthe reforms.
Andrey Pivovarov on Open Russia and the Dangers of Democratic Activity in Putin's Russia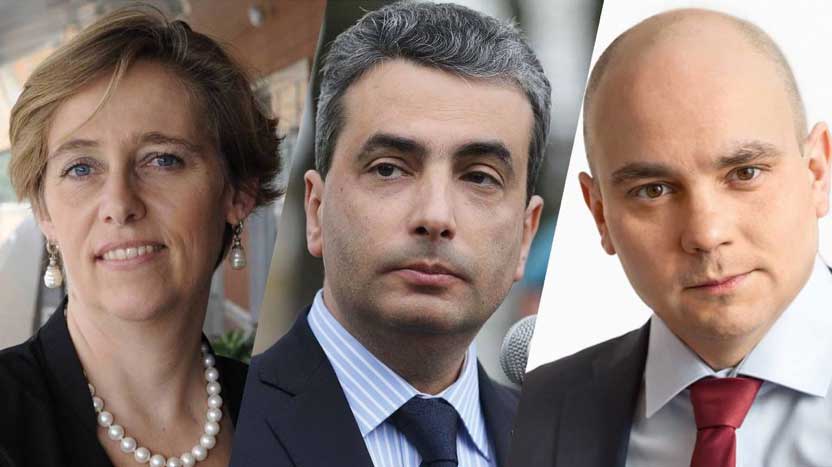 Open Russia Chairman Andrey Pivovarov speaks to the European Association for Local Democracy after the "State and Society" conference in Pskov, as Open Russia becomes ALDA's first member from the Russian Federation.  The Pskov conference sought to highlight the importance of independent grassroots politics in the lives of citizens and for the future of civil society initiatives under authoritarian regimes, and was conducted alongside Lev Schlosberg, chairman of the local Yabloko party branch.  In an exclusive interview with ALDA, Andrey Pivovarov highlights the difficulties and risks of engaging in democratic politics in Putin Russia, where significant effort has been put in to stamping out effective civil society organisations.  You can read the full interview here.
Open Russia's Educational Initiatives Flourish Amid Civil Society Crackdown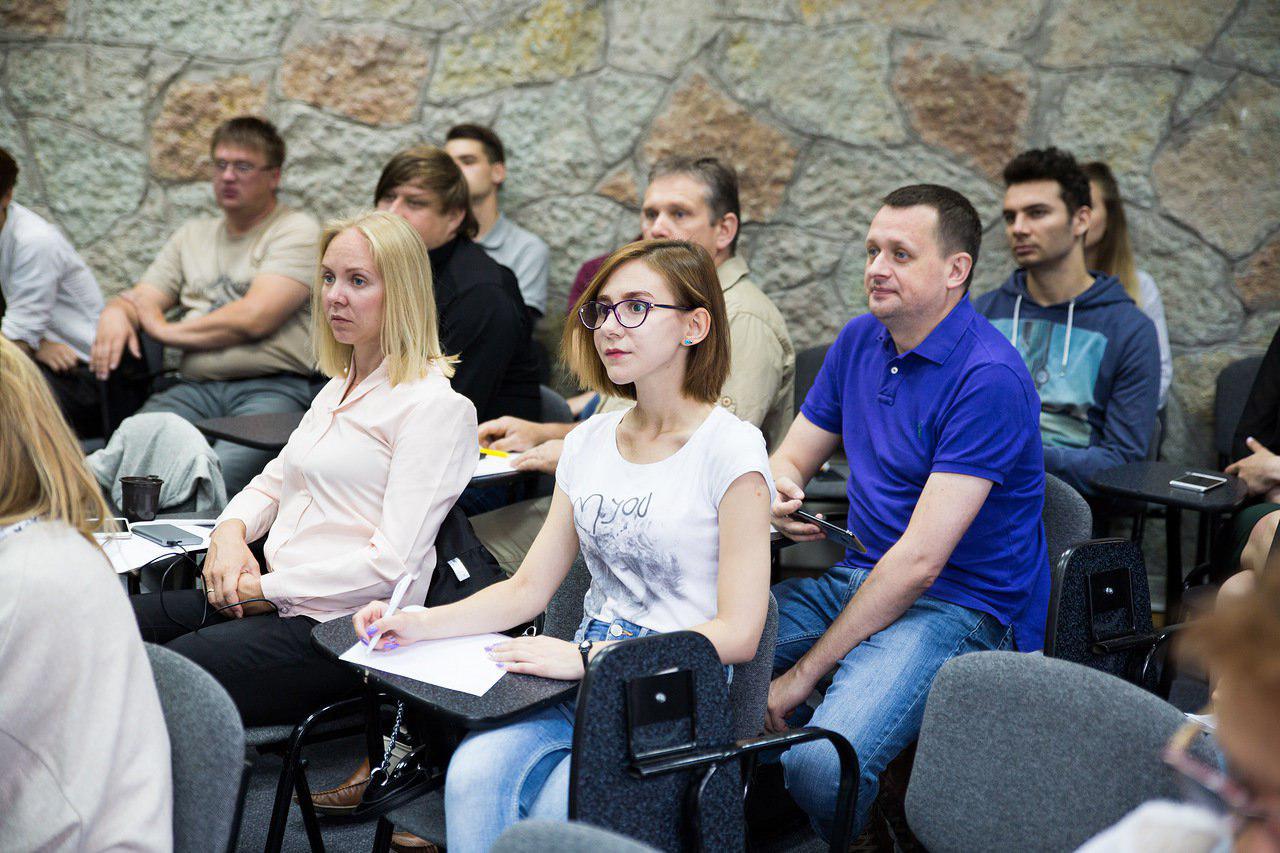 One of Open Russia's central values is education.  One of the principal methods of developing effective local civil society initiatives is to give people the knowledge they need to support themselves and the rights of others.  From the beginning of the year over 50 lectures have taken place, attended by over 1000 people, and 53 Open Russia members have taken part in numerous training sessions and seminars abroad in connection with Open Russia's partners.  This training is designed to draw from international experience on civil society issues, and the better prepare activists for life in the domain of local governance.