Newsletters
/ From the Khodorkovsky Team: Defending Human Rights, Free Journalism and Fighting for Democracy in Russia
Dear friends,
As the year draws to a close and most of us are getting ready for the festive season, there are hundreds of political prisoners in Russia who continue to be unfairly imprisoned, locked up in mental asylums and tortured instead of spending their holidays with their loved ones. Andrey Pivovarov, Alexey Pichugin, Alexey Navalny, Yury Dmitriev, Shaman Aleksandr Gabyshev, to name just a few. The number of political prisoners in Russia has increased to at least 420, showing a trend that resembles repressions of the late Soviet Union. In its latest account of political prisoners, Russia's leading human rights group Memorial, itself facing dissolution, said that the list is "only a low estimate of the real number of political prisoners in the country".
The current political environment in Russia deteriorates dramatically day by day and the situation for human rights defenders and organisations is dire. We are witnessing the sweeping crackdown and use of increasingly restrictive and repressive legislation against the work of civil society, both domestically and internationally. Independent civil society in Russia is under fierce attack that aims to silence any dissenting voices. Human rights defenders are vilified and threatened, and the space for civil society is shrinking, being much smaller today than a decade ago. While the current political climate in Russia is similar to the years of Andrey Sakharov's persecution, in some way the situation is worse today, as we observe the killing and poisoning of opposition politicians, and the targeting of journalists. The Kremlin's crackdown this year shows that it is afraid of the power of an individual and of free expression — just as it was during the Soviet era.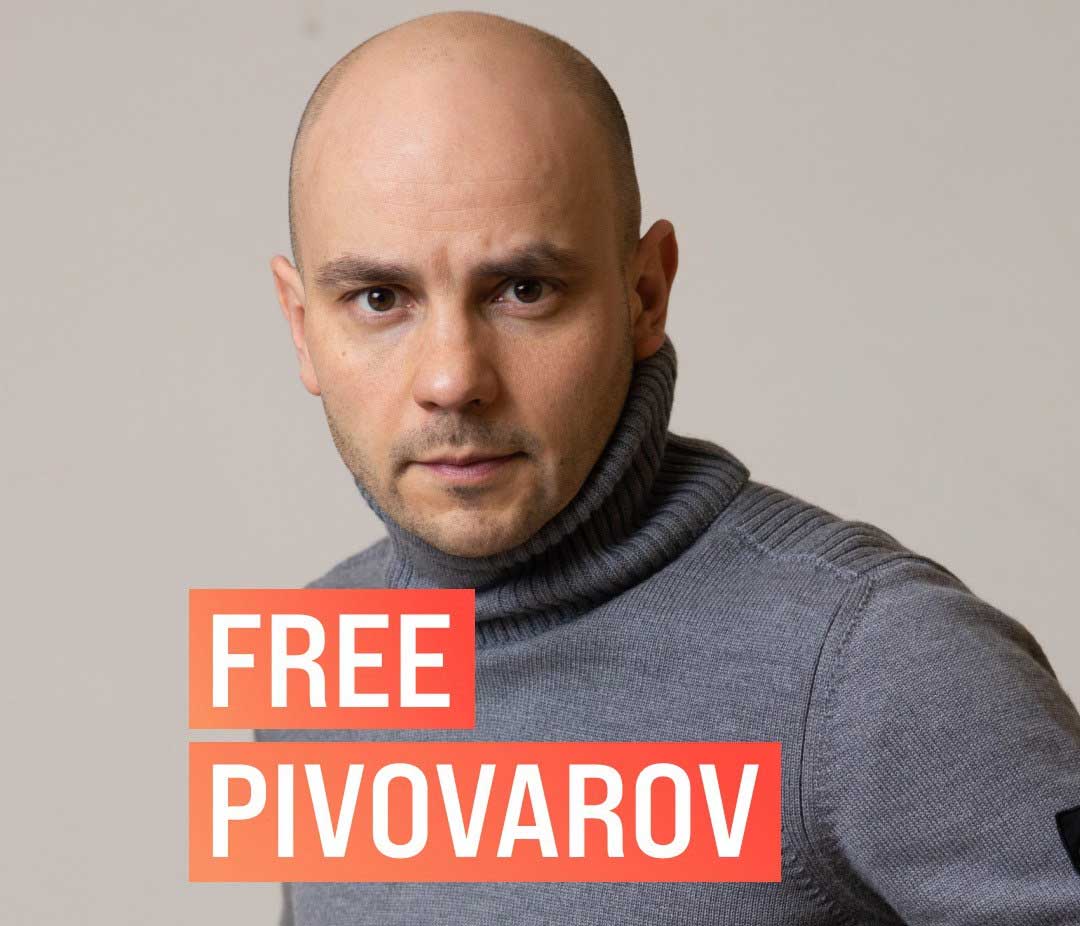 The work of human rights defenders and organisations is being criminalised by the state. Individuals and organisations are being arbitrarily prosecuted under so-called "foreign agent" and "undesirable organisation" laws as well as legislation to combat extremism and terrorism. These actions by the Russian authorities are having a chilling effect on the legitimate work of Russian human rights defenders and organisations, leading to self-censorship and overall self-isolation of individuals and organisations within the human rights community for fear of reprisals.
We would like to update you on the latest development in the case of Andrey Pivovarov, the former executive director of the pro-democracy Open Russia movement. The Russian court has recently extended Andrey's pre-trial detention term. On 11 November, the court in Krasnodar ruled that he must remain in custody for another six months. He was detained in late May when he was removed from a Warsaw-bound plane minutes before take-off from a St. Petersburg airport. Andrey was charged with managing an 'undesirable' organisation, a charge that stems from the law that has been repeatedly used to target critical voices.
"Wow, what a situation! I did not expect that at all. I wanted to go on vacation, and then this happens: the police mount the plane and tell me: "You are on the federal authorities' wanted list." What a crazy special operation! I was escorted from the plane minutes before take-off and arrested. And the reason? I planned to run for office in the State Duma elections. That's all. The case against me was fabricated in a couple of days. I see no other reason, but the immense desire of the Russian government to restrict political activism and silence opposition."
– Andrey Pivovarov's court statement on June 2, 2021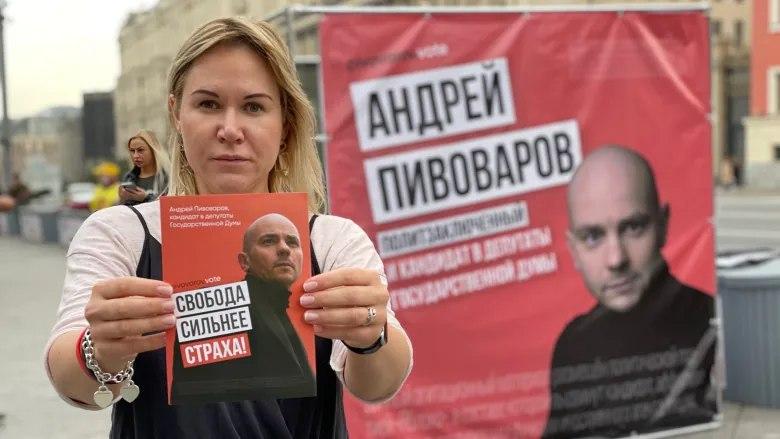 Needless to say, Andrey denies any wrongdoing. Directors of the Russia-based Open Russia dissolved the group in late May, in order to protect its supporters from further harassment by the Russian authorities, after the latter designated it an 'undesirable' organisation. You can read more about Andrey Pivovarov's case here.
The Law on Undesirable Organisations, adopted in 2015, was part of a series of laws instigated by the Kremlin, to attack many non-profit and nongovernmental organisations that received funding from foreign sources. On June 9, the Russian State Duma approved the third and final reading of the bill aimed at broadening the scope of that law. Under it, Russian nationals and organisations located anywhere in the world are barred from taking part in the activities of foreign NGOs, labelled as 'undesirable' in Russia.
Against the background of the difficulties we face in our work, we would like to thank you for your help and support for all political prisoners in Russia and for your solidarity with those who continue to fight to bring democracy to Russia. We would particularly like to thank Raoul Wallenberg Centre for Human Rights, Norwegian Helsinki Committee, Lantos Foundation for Human Rights and Justice, International Federation for Human Rights, Human Rights First, Civic Solidarity Platform, and, of course, the Russian Memorial which has found itself under the brink of closure this year.
We are trying to do our best, but that would amount to little without you, passionate civic-minded people, standing shoulder to shoulder with us. Thank you for everything you do!
The Khodorkovsky team