Newsletters
/ Khodorkovsky Team Autumn Review
Dear Friends,
A lot has happened since our last update. In response to a brutal police crackdown during peaceful demonstrations for fair elections, Mikhail Khodorkovsky's Working Group penned an open letter calling for an end to political persecution in Russia. The letter gained the support of 77 public figures from the US and Europe. Despite the widespread jailing of democratic candidates in the Moscow elections, over 140 candidates from the United Democrats project were elected to local councils in St Petersburg. Lastly, Mikhail Khodorkovsky's life story stunned cinema-lovers at the Venice Film Festival.
Khodorkovsky Working Group Letter Backed by Prominent World Figures Including GoT Creators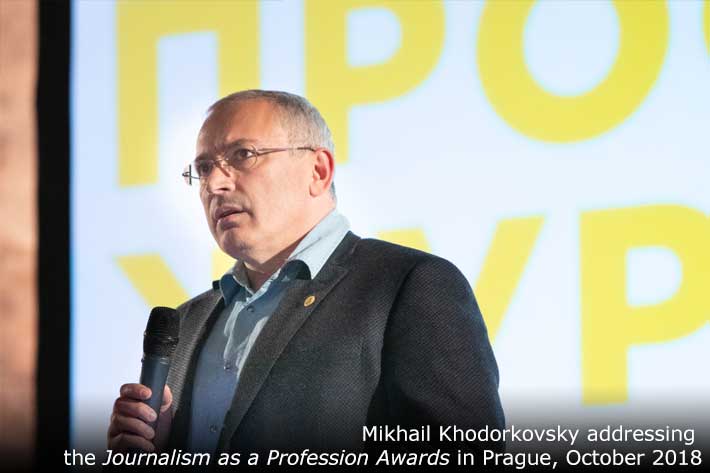 The unprecedented scale of police violence and political persecution employed by Kremlin security forces in the build-up to September's elections in Moscow has united public figures across the western world. Over 75 writers, politicians and human rights leaders – including the Game of Thrones creators – signed an open letter penned by Mikhail Khodorkovsky's working group. Signatories called for free and fair elections in Russia and an end to the persecution of activists who participated in peaceful demonstrations. The letter also appealed to US tech giants Google and Facebook to not assist the Kremlin with ostracising and persecuting opposition voices online. You can read the letter in full here.
Unprecedented Success for United Democrats in St Petersburg Elections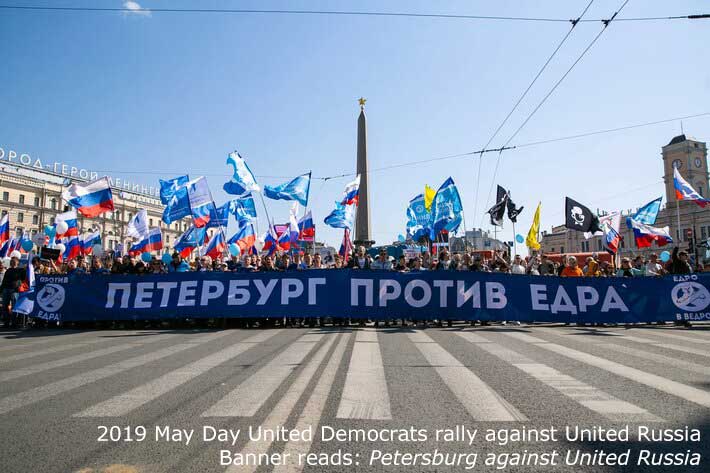 Much of the build-up to municipal elections in Russia was tarred by police violence, jailing of independent candidates and huge street demonstrations. Despite this, voters in St Petersburg granted democratic candidates in the municipal elections their largest mandate ever under President Putin's rule. From the 400 independent candidates elected to local councils, over 140 were provided campaign and legal support by the United Democrats project. Now the task for these 144 newly-elected councillors is to resolve residents' problems at the local level and restore faith in local politics. The initiative, created in February 2018 to increase democratic representation at the municipal level, had already help over 200 municipal councillors get elected in the Moscow 2017 elections. You can read more election analysis from Mikhail Khodorkovsky here.
Open Russia Human Rights Continues Protecting Victims of Political Persecution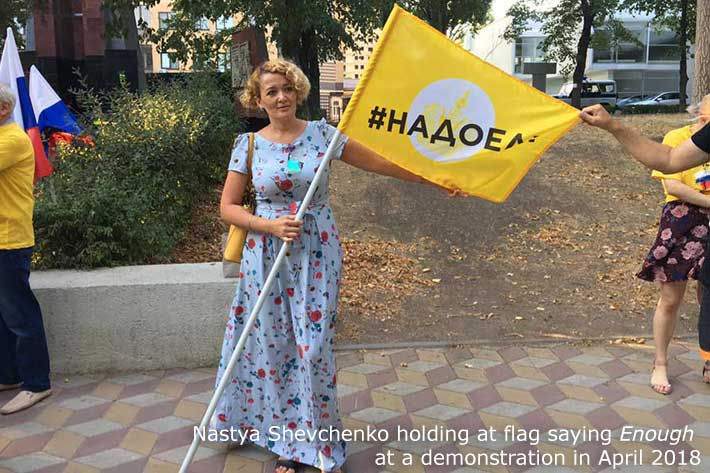 Single mother of two Nastya Shevchenko has been under house arrest for nine months. Nastya became the first person ever in Russia to be criminally charged under 'undesirable organisation' legislation that was introduced to impede civil activists' work. Since her arrest the Open Russia Human Rights Team has been by her side, attending countless court and appeal hearings. The Human Rights Team is also representing mother of one and paediatrician Yana Antonova, whose September court hearing was postponed. She, like Nastya, faces six years in prison for brave bouts of civic activism. Open Russia Human Rights lawyers have also picked up another high-profile case: that of Alexander Gabyshev. Gabyshev is a shaman from the Siberian city of Yakutsk and began a two-year trek from his home town to Moscow to expel President Putin from power. The shaman was arrested outside Irkutsk, which prompted the Human Rights Team to send out legal support to him. You can read his full story here. Finally, this summer the Kremlin detained thousands and criminally charged several people who took part in peaceful demonstrations for fair elections in Moscow. The Open Russia Human Rights Team has been providing legal support to many of those detained and arrested in what have since become known as the "Moscow Cases".
Alex Gibney's Citizen K retells Mikhail Khodorkovsky's story, Gets Standing Ovation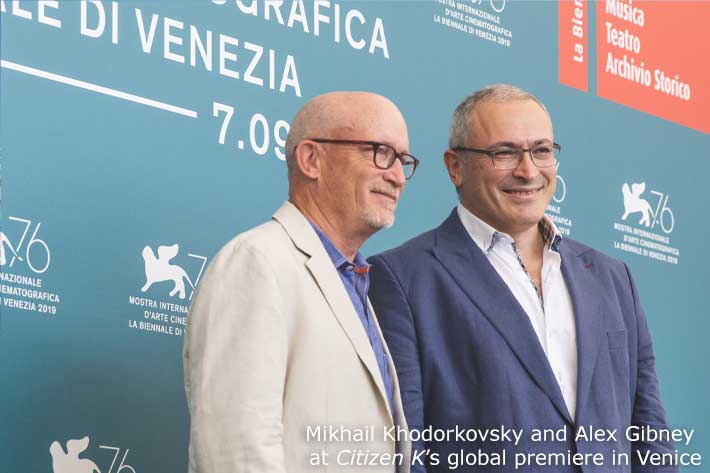 The Venice Film Festival is one of high cinema's most anticipated events. One of the top billings was Citizen K, the latest creation of Alex Gibney. The Oscar-winning documentarian and Academy Award winner chose Mikhail Khodorkovsky's life story as a prism through which to explore power in Putin's Russia. Described as Gibney's "best film in a decade", Citizen K captivated critics and film fanatics alike, who showed their appreciation through a heartfelt standing ovation. Gibney and Khodorkovsky also gave an insightful press conference before the film's global premiere where they called for an end to political oppression in Russia. Citizen K is making its UK premiere at the British Film Festival in London this October.