Mikhail Khodorkovsky: Articles, Dialogues, Interviews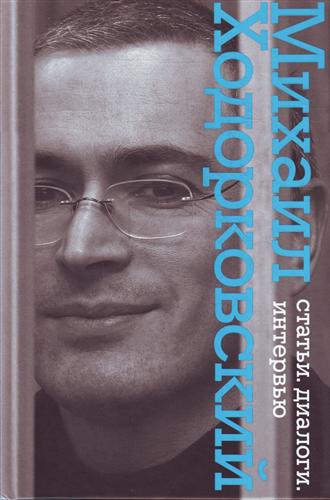 From RIA Novosti's coverage of the book launch:
One of Russia's leading publishing houses, Eksmo, released a book of jailed former oil oligarch Mikhail Khodorkovsky's thoughts on Thursday, comprising articles and interviews over the past seven years of his imprisonment.
The book, Mikhail Khodorkovsky. Articles. Dialogues. Interviews. includes his own articles for Russia's celebrated Vedomosti daily, Vlast (Power) weekly magazine as well as his interviews to the Financial Times, Russia's opposition magazine, The New Times and Profil (Profile) magazine.
The book's foreword was written by one of Russia's most acclaimed journalists, Leonid Parfyonov, who set the country's media abuzz in late November when he publicly blasted state-run TV channels for their servile attitude and penchant for Kremlin propaganda.
"For those who call themselves the political class, Khodorkovsky's case has divided Russia's 2000s to 'before' and 'after'… During Putin's second reign (in 2005), the former head of Yukos received his first jail term, during Medvedev's first reign he received a second term. Thus, Khodorkovsky's release, whenever it happens, will mark the change of epochs," Parfyonov said.