Newsletters
/ Mother of two faces 6 years in prison
Russian Civil Activist Faces 6 Years in Prison for Picketing and Public Lecture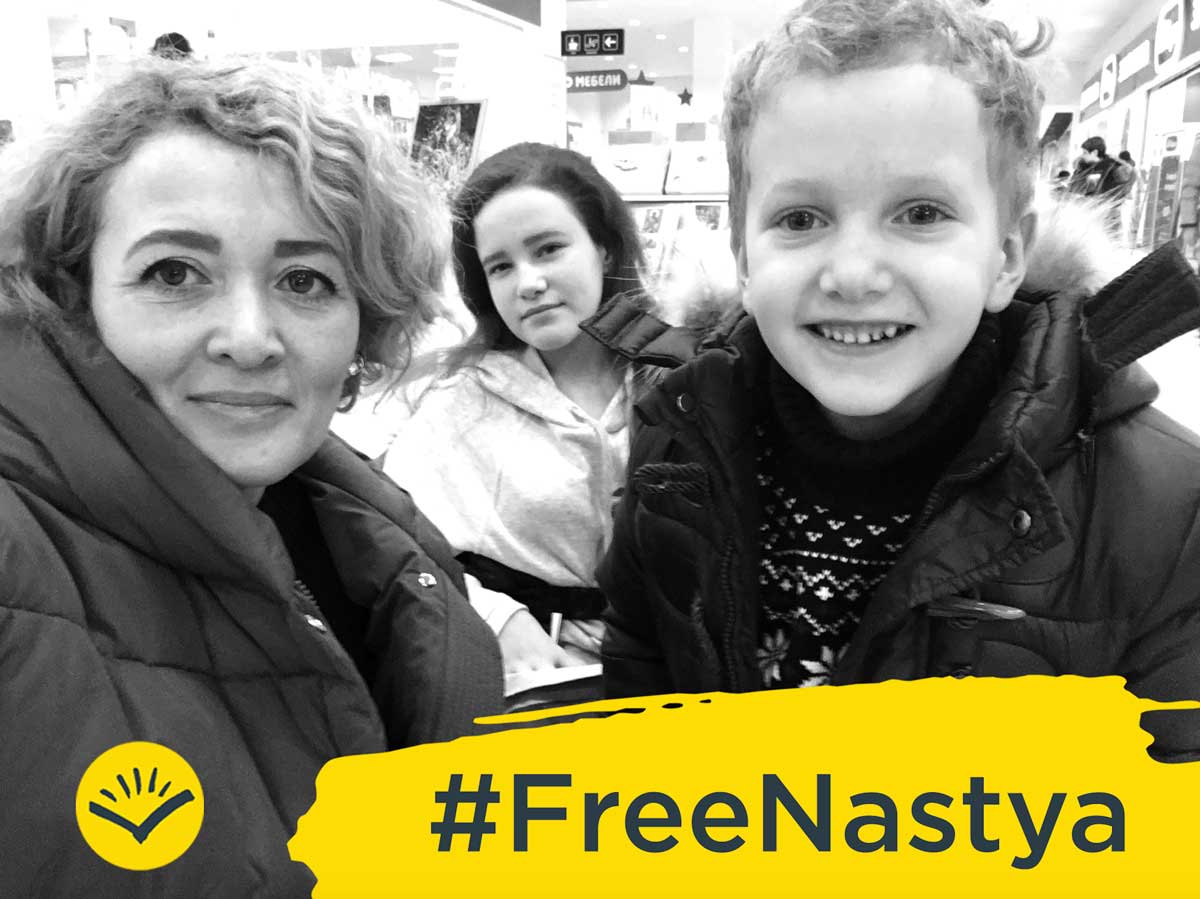 On 21 January, Anastasia Shevchenko – civil activist and bereaved mother of two – became the first victim of an unprecedented assault from the Kremlin on Russian civil society. Police in Rostov-on Don raided Anastasia's home early that morning. Her two children Vlada (14) and Misha (7) saw their mother detained and carted off to a temporary detention facility, where Anastasia – known by her family and friends as Nastya – spent the following 48 hours.
Her crime? Participating in peaceful demonstrations and organising a public lecture. From the Kremlin's perverted perspective, such actions constitute a serious crime that carries a punishment of up to six years in prison. According to the Kremlin's prosecutor, Nastya's 'crimes' fall under Article 284.1 of the Criminal Code, which means she is an agent of a so-called 'undesirable organisation'.
In reality, Nastya is a member of the Open Russia Movement, a social movement in Russia that advocates rule of law, the protection of human rights and an independent judicial system. And it is precisely these political beliefs that have led the Kremlin to relentlessly persecute Nastya.
Having spent 48 numbing hours in an isolated detention facility, Nastya was then taken to her court hearing on 23 January. Accompanied by six police officers, handcuffed, and then locked in an isolation cubicle, Nastya calmly listened as the court ruled to place her under house arrest for nearly two months.
All this for a mother who sole crimes were joining a picket line and wanting to give a public lecture.
Such unrelenting political persecution has led Amnesty International to declare Nastya a prisoner of conscience. The case against Nastya also drew heavy condemnation from the Free Russia Foundation and Human Rights Watch.
The founder of the Open Russia Movement Mikhail Khodorkovsky, who himself was an Amnesty prisoner of conscience, called authorities treatment of a 'mother, who has been separated from her two children, […] torture'.
We are desperately trying to raise support for Nastya among the international community. Lawyers from the Open Russia Human Rights team are providing invaluable legal support to secure her freedom. Her next court hearing will be on 20 March.
Again, we stress that Nastya is facing up to six years in prison for her political beliefs. She has two children who are entirely dependent on her. Any prison sentence will be truly destructive to Nastya's family.
Help us to fight for Nastya's freedom by making a small contribution to the Open Russia Human Rights team here.
It also is vital that we keep Nastya's media presence high: the threat of a strong international backlash will discourage the Kremlin from imposing a prison sentence on Nastya.
Share her story on social media using the hashtag #FreeNastya. 
A family in need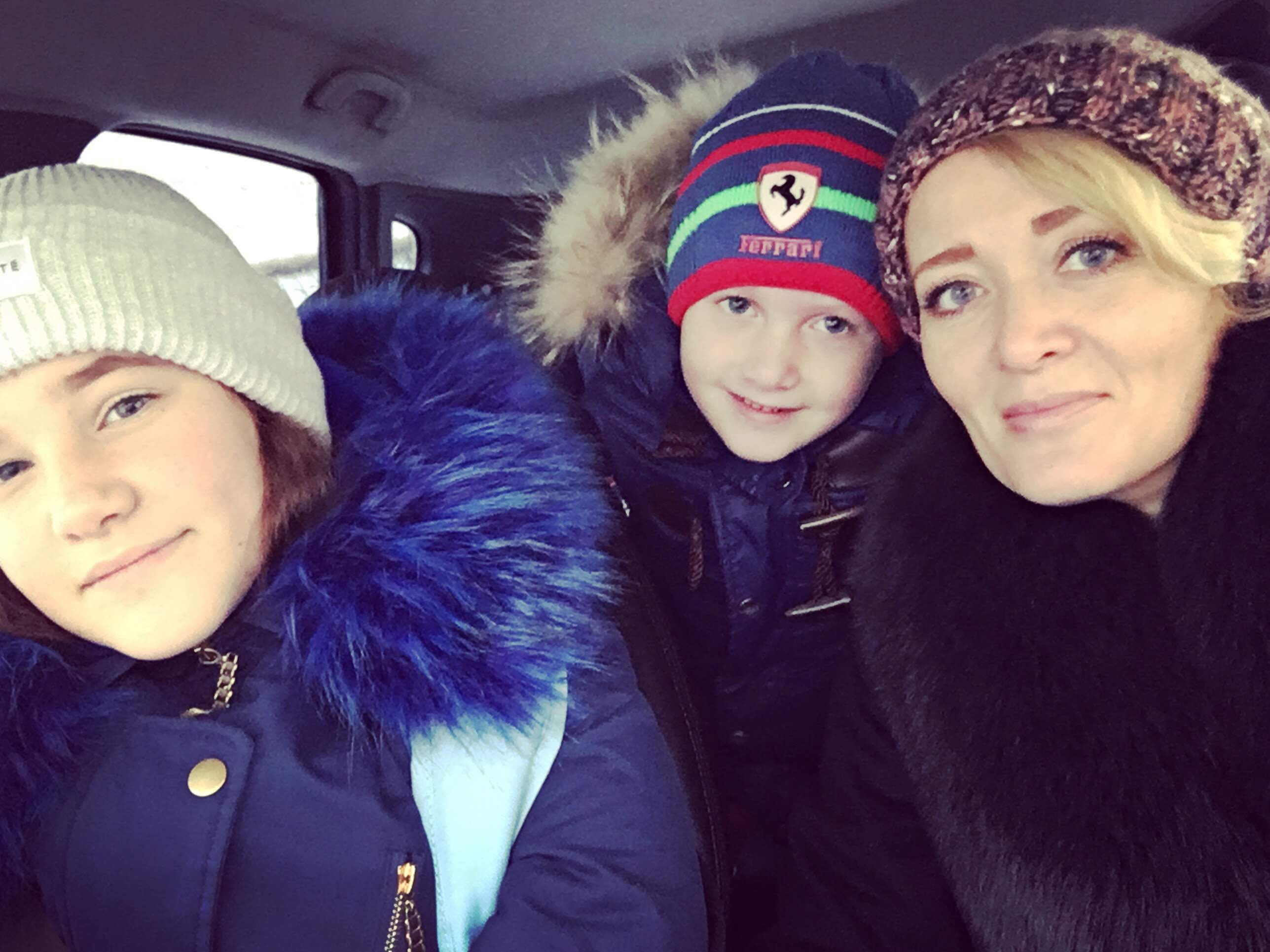 The excessive court measures taken to put Nastya under house arrest are already taking their toll on family life.
Nastya is unable to support her own family as being under house arrest prevents her from doing her day job. Without a permanent income, she can't feed her two young children or provide them with a good quality of life.
To make matters worse, Nastya and her two children Vlada and Misha are currently mourning the loss of their daughter and sister Alina, who tragically passed away on 31 January. Authorities initially prevented Nastyafrom visiting her dying daughter. Their apathy and cruelnesstowards Nastya and Alina is utterly shameful.
Despite the trauma of this tragic event, 14 year-old Vlada has remained strong and continues to do the groceries and take her brother Misha, who is just seven, to school every day, all the while attending school herself.
You can help Vlada, Misha and Nastya by making a small contribution directly. Your support will help pay for groceries and taxis to make Vlada's life easier. Despite her incredible resolve, Vlada is still just a child. She needs time to relax and switch off from the ensuing mayhem that the Kremlin has imposed on her family. We know Vlada is a big film fan. Your contribution could even buy her a ticket to see the latest blockbuster at her local cinema.
You can support Vlada, Misha and Nastya via bank transfer:
Vlada Shevchenko: (Sberbank) 5469 5200 2558 8500
If you have a non-Russian bank account, you can find details on international bank transfers here.
We thank you for any contribution made, however big or small. We are posting regular updates on Facebook and Twitter about Nastya and her family.
We will make sure that justice is victorious: #FreeNastya