Newsletters
/ Open Russia Sues Kremlin
Open Russia Files 5 Appeals to ECHR on Behalf of Illegally Detained Demonstrators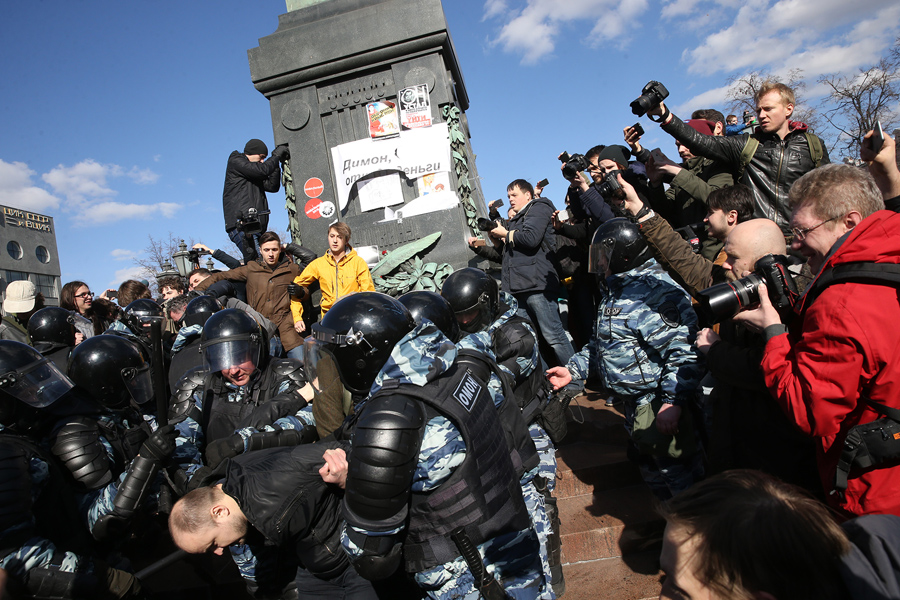 Open Russia's Human Rights team have stepped up their battle in holding the Russian authorities accountable for numerous illegal arrests of peaceful protesters.  The team has filed an appeal to the European Court of Human Rights in support of five young people arrested for participating in the March 26 demonstrations in Moscow.  The five demonstrators were illegally detained for a period of 6 to 12 days for alleged non-compliance with police officers.
Ilya Zaytsev, Timofey Medvedev and Nikita Mileshin were detained on Moscow's central Tverskaya street during the March 26 demonstrations against government corruption organised by Alexey Navalny.  Assistant to the director of the "Navalny LIVE" Youtube channel Ekaterina Kenareva, and sound engineer Vladislav Mosin were also detained while conducting a live broadcast of the events.  They were taken to local police stations where they were detained for an extended period of time.
Open Russia lawyers have shown that the 5 demonstrators had their rights violated in accordance with article 5 and 6 of the European Convention of Human Rights which guarantees the right to freedom and personal liberty, as well as the right to a fair trial.  In the case of Timofey Medvedev the right to freedom of speech and expression, as well as the freedom of assembly (article 11) were all violated.  You can read the extended report here.
If you would like to get involved with supporting people affected by political repression in Russia, please consider making a donation so that we can get legal help to where it is most needed.