Newsletters
/ Pivovarov: I was taken hostage to show what happens to those, who are not afraid
On October 13 court in Krasnodar extended the arrest of Andrey Pivovarov, former executive director of Otkrytka. He faces up to 6 years in prison under the law on "undesirable organisations". The charges against him are based on 30 Facebook posts.
"The crimes that I am charged with are posts on social media. [My posts were] not calls for violence, but constructive texts about how important it is to participate in elections and support candidates or calls to donate to help hospitals during the pandemic. (…) I was taken hostage to demonstrate what can happen to those, who are not afraid."
A. Pivovarov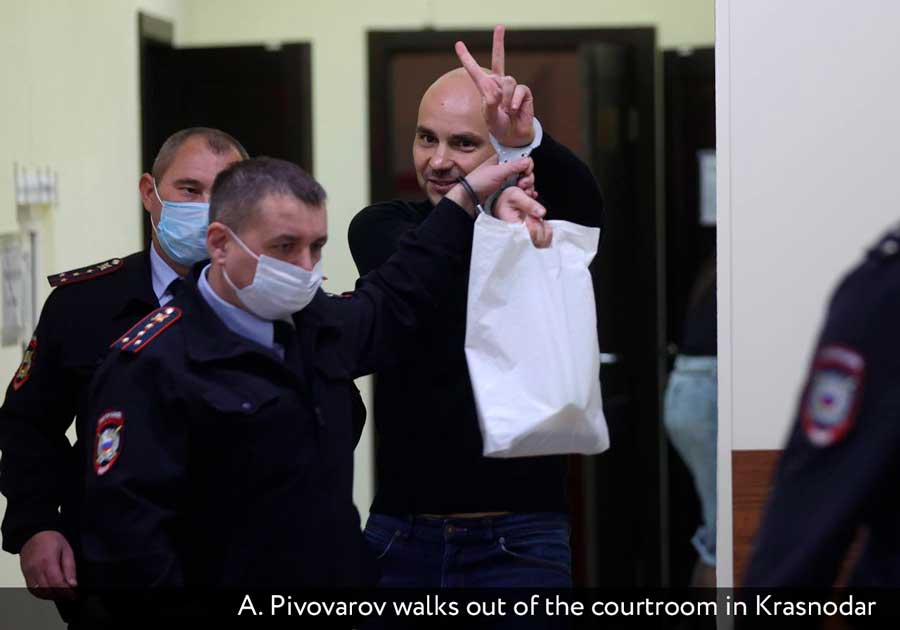 A number of high-profile figures, including this year's Nobel Peace Prize laureate Dimitry Muratov, submitted positive character references and personal guarantees asking the court to move Pivovarov from jail to house arrest, so he is able to see his family including his 5-year-old son. Despite the fact that his passport was taken when he was arrested, the court declined the request.
Andrey Pivovarov was taken of a taxiing plane in St. Petersburg in May 2021 and transported to Krasnodar, where he allegedly posted the social media post on which the charges are based. He was arrested to prevent him from running in September Duma elections. In the end he was forced to run a unique electoral campaign from a pre-trial detention center. He remains in jail for 136 days.
Free Andrey Pivovarov!