Newsletters
/ "Putin is unable to win without fraud"
On July 1, the week-long plebiscite vote to keep Putin in power for another 16 years concluded.
While official results show a decisive win for the Kremlin, independent exit polls conducted by opposition groups, as well as political forecasts, suggested that results were falsified on an unprecedented scale.
Lets make this a quote: "Putin is no longer able to win without fraud. Without his state budget, forcing state employees to vote, without rewriting the results, as well as the one-sided campaigning, and without manipulating issues, he can no longer win."
Mikhail Khodorkovsky
---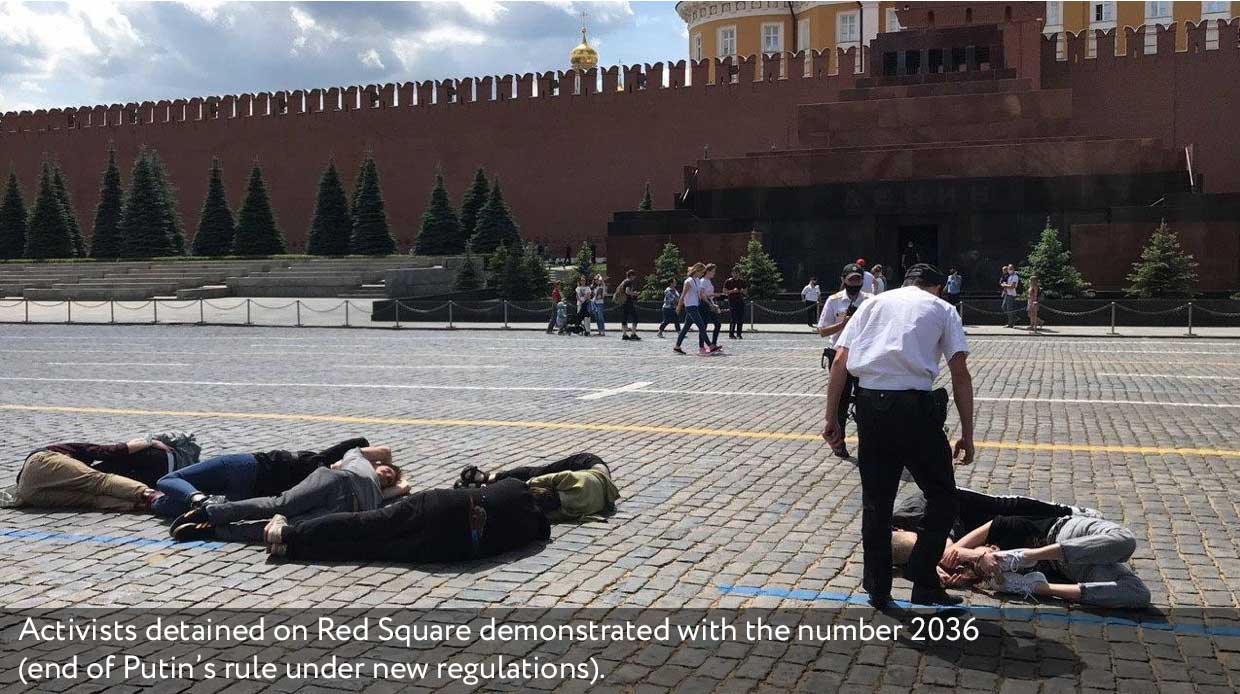 MBK: "It was total fraud"
Mikhail Khodorkovsky commented on the vote for Sky News and the BBC. "It was total fraud. It started from the moment when the amendments were being introduced, when Putin just lied to the Federal Assembly about the type of amendments he was introducing. Secondly it was a fraud because the amendments he was introducing could only be introduced with the help of a referendum and he decided not to hold one and now the constitution is at odds with itself. Thirdly it was a fraud because the voting that he declared was held not even according to any voting rules but according to some really fraudulent rules, where he could invent any figure he wanted."
---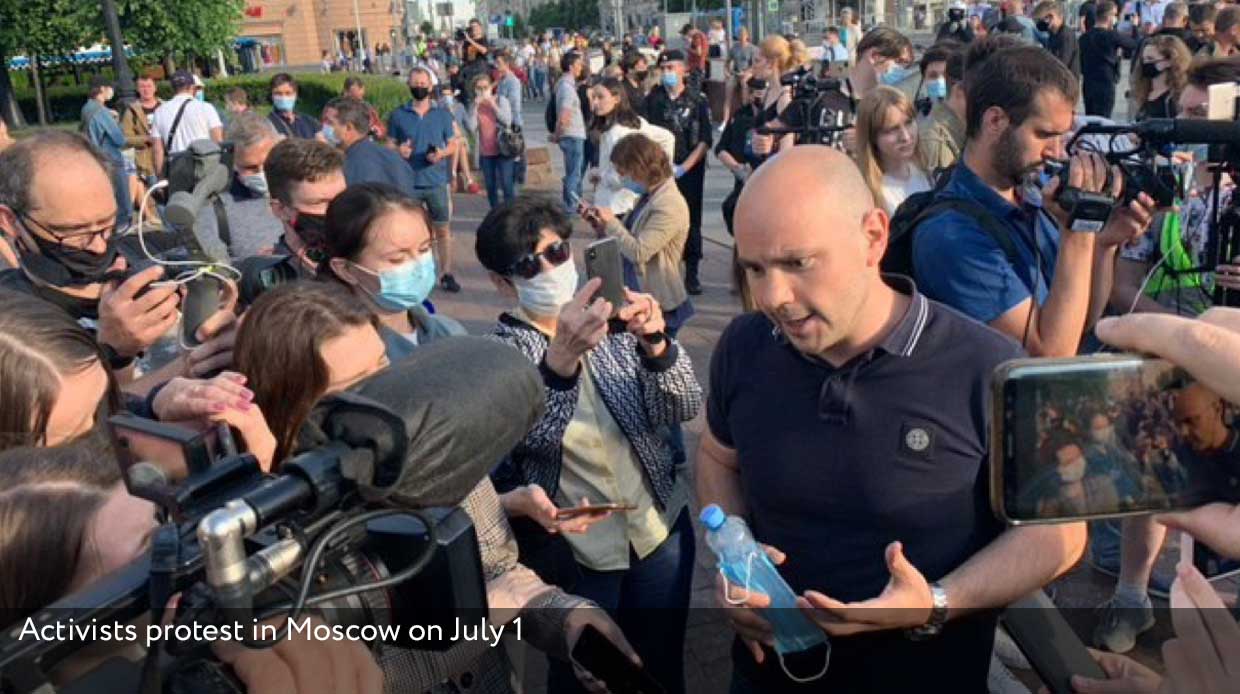 The NO campaign
The "No" campaign organized a group of volunteers to inspect Moscow's polling stations on July 1. "There's an aggressive campaign to support the changes, and an unofficial clampdown on any campaign against them," said Sergei Vlasov, "NO" campaign coordinator. Later in the day, supporters of the campaign met in Moscow's Pushkin's Square to protest against the fraudulent vote.  The campaign is planning more protests later this month.
---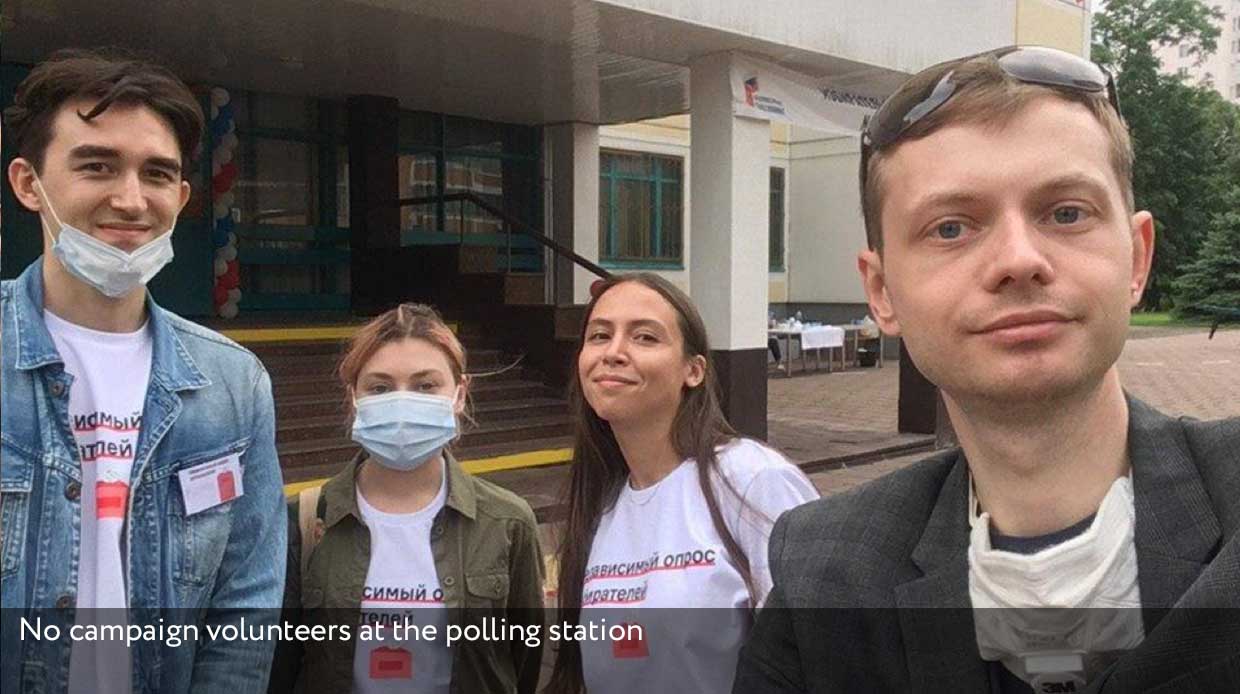 22 million votes falsified?
According to independent exit polls conducted by the "No" campaign volunteers in Russia's two biggest cities, in Moscow, 54% of voters were against the amendments, whilst 63% were against the amendments in St Petersburg.  Renowned mathematician Sergey Shpilkin, who regularly uses data from Russia's Central Election Commission to find evidence of inflated turnout figures, believes that an "unprecedented" 22.4 million votes could have been falsified at the ballot box. Incidents of multiple voting, citizens being refused their right to vote, and voter turnout data published before voting concluded, were reported across Russia.
---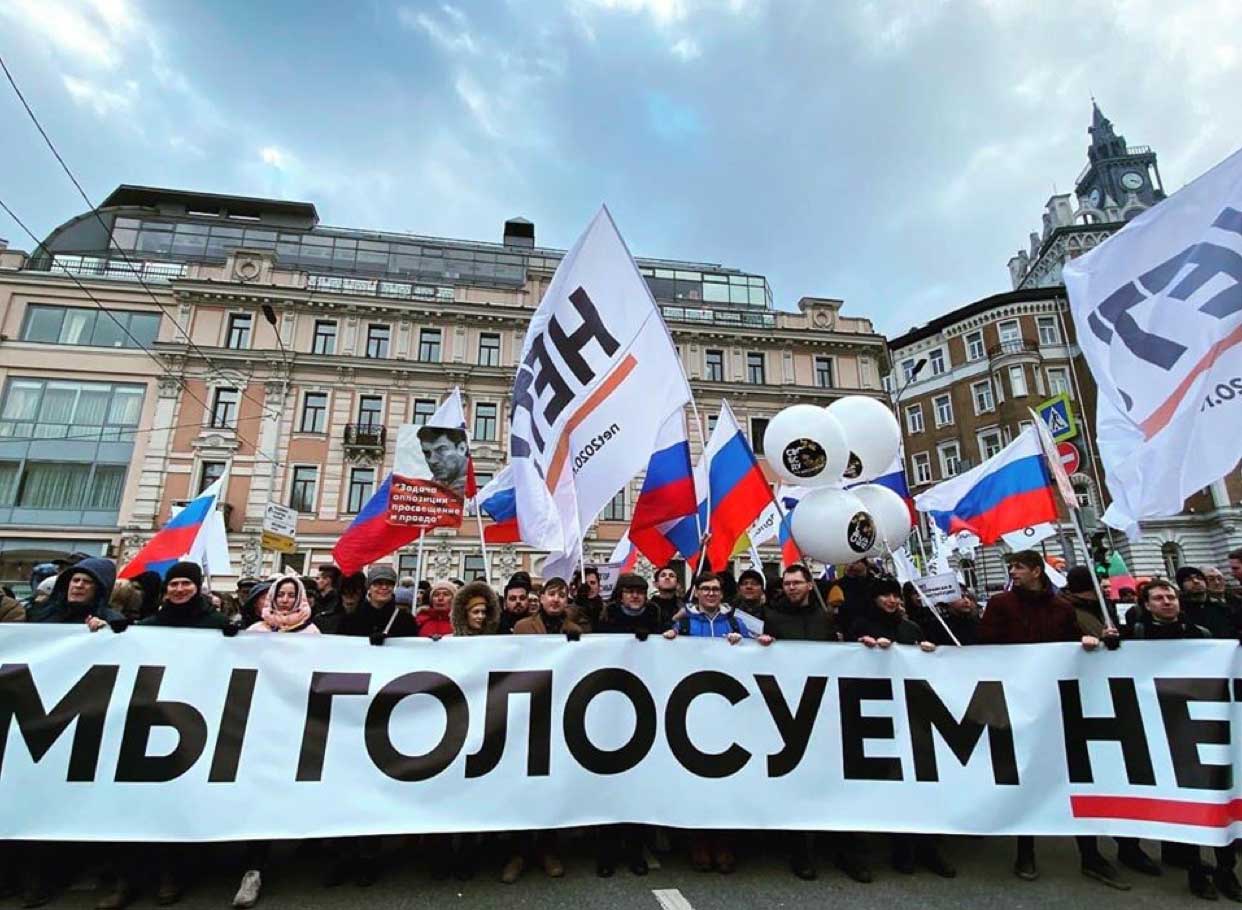 Golos: "An attack on the people's sovereignty."
Renowned election monitoring organization "Golos" issued a statement, concluding that the vote will "go down in the country's history as an attack on the people's sovereignty." "This vote is a complete fraud, we will never recognize this result", said opposition activist Alexey Navalny. The European External Action Service (EEAS) issued a statement, stating that the EU "regrets that in the run up to this vote, campaigning both for and against was not allowed, thereby denying voters access to neutral information."