Newsletters
/ The Ark. The support group for immigrants who left Russia as a result of the war against Ukraine
Since the beginning of the Putin's war, hundreds of thousands of Russians have left their country. Many just quit with no clear plan, savings or a job. Tens of thousands have fled to Istanbul, which became a haven for the current Russian exile. While most of Europe has closed its skies, Turkish Airlines continued to fly, enabling thousands to escape. Other tens of thousands more have gone to Armenia, Georgia, Uzbekistan, Kyrgyzstan and Kazakhstan, countries, which are historically better known as sources of migration to Russia.
Some who have fled so far are journalists or activists who feared arrest under Russia's new law criminalising what the Kremlin calls "false information" about the war. Many others are artists who see no future for themselves in Russia. And there are also people working in IT and technology, law and many other industries who saw the prospect leading of normal life — let alone any possibility for moral acceptance of Kremlin's government — disappear completely.
Mikhail Khodorkovsky started, together with the members of the Anti-War Committee, funding a project called "Kovcheg" — "The Ark" — which is providing housing in Istanbul and Yerevan, free consultancy and is looking also for psychologists to offer emotional support.
The Ark is a support group for Russian refugees escaping from Russia because of their anti-war position, who condemn the military aggression against Ukraine and see no opportunity for themselves to live in Putin's Russia. It helps Russian citizens who left the country after Putin's aggression against Ukraine. Most of them are in serious trouble: bank cards are blocked, no savings, renting an apartment is nearly impossible because of the huge flow of people leaving Russia.
And where does The Ark help? Anastasia Burakova, who leads the project, clarifies: "We provide free accommodation in Yerevan and Istanbul as well as consultancy regarding documents and orientation services, but also free consultations in several other countries."
She adds: "Beside free accommodation for the initial period we give advice on obtaining documents for residence, opening bank accounts, getting visas, we consult legal questions and, what is also very important, we meet and connect Russian refugees with others being in the same, challenging situation."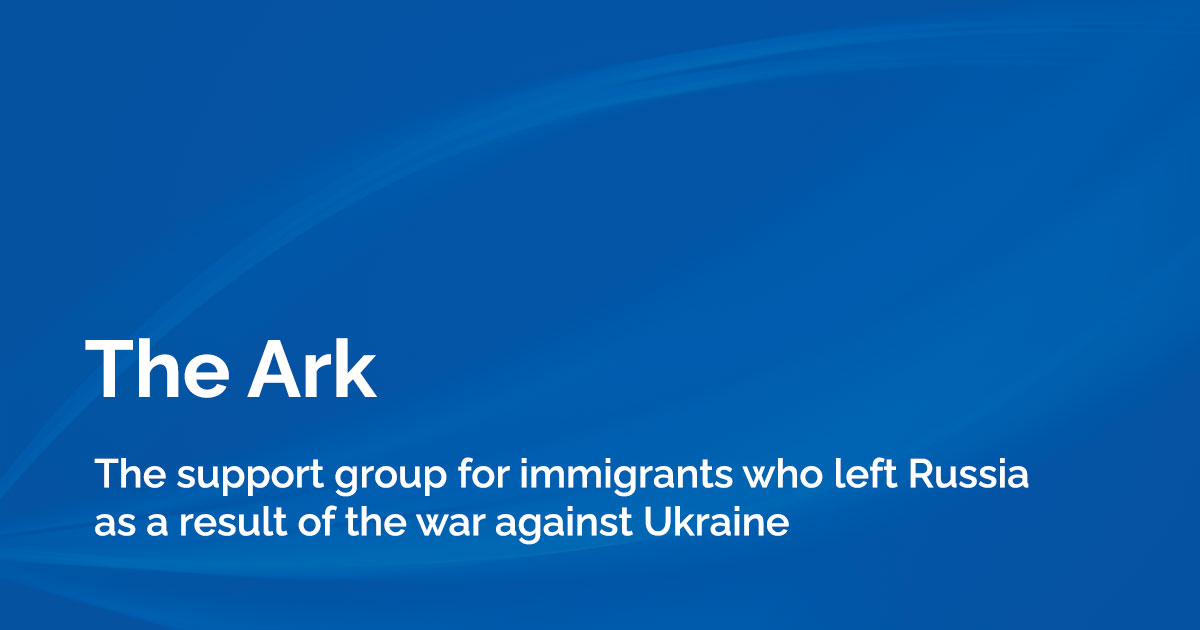 ---
Selected Interviews and Publications