Khodorkovsky Receives Lech Walesa Award
May 9, 2014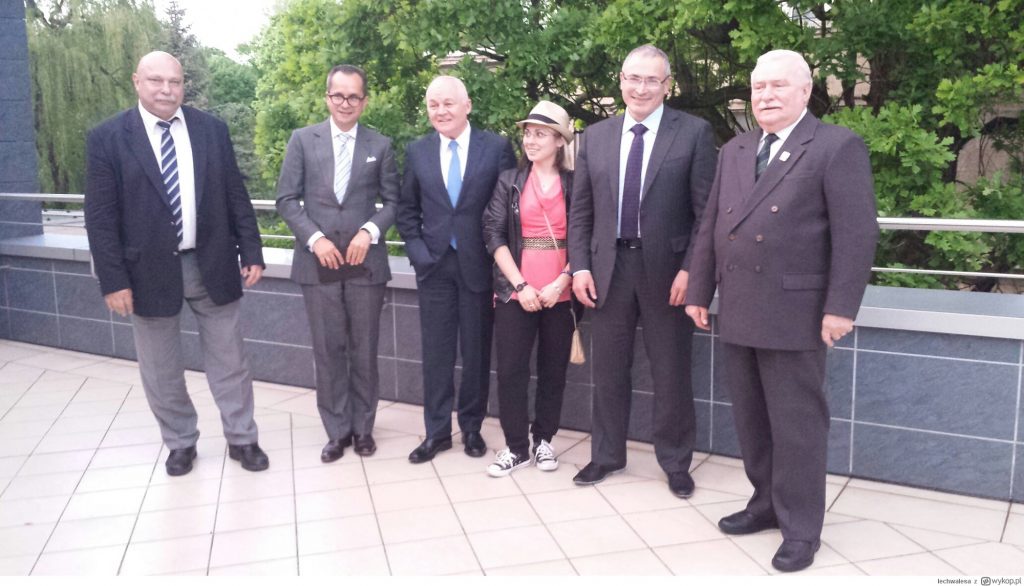 Yesterday Mikhail Khodorkovsky met with former Polish President and Solidarity leader Lech Walesa to accept an award presented on behalf of the Lech Walesa Institute.
During the meeting, Khodorkovsky commented that he is grateful for the Award, and that he appreciates Poland's support not only for him and his family, but for all political prisoners in Russia.
Asked about his future plans, Khodorkovsky said that he had no intention to be involved with the struggle for power in Russia, but that he wants to work to promote social well being.
President of the Lech Walesa Institute Piotr Gulczynski commented that the meeting between Walesa and Khodorkovsky was very positive, bringing forward new ideas for future cooperation.
More information on the event is coming soon – meanwhile, there is a press release in Polish published on the Lech Walesa Institute website.