Newsletters
/ Khodorkovsky Team Winter Review
Dear Friends,
As we approach the festive season, we've been busy reflecting on the demonstrations and regional elections that took place across Russia during summer. Mikhail Khodorkovsky organised the Russia For Citizens conference and Yuri Schmidt memorial conference where he spoke on this topic, while Alex Gibney's biopic Citizen K made its much anticipated release in US and UK cinemas.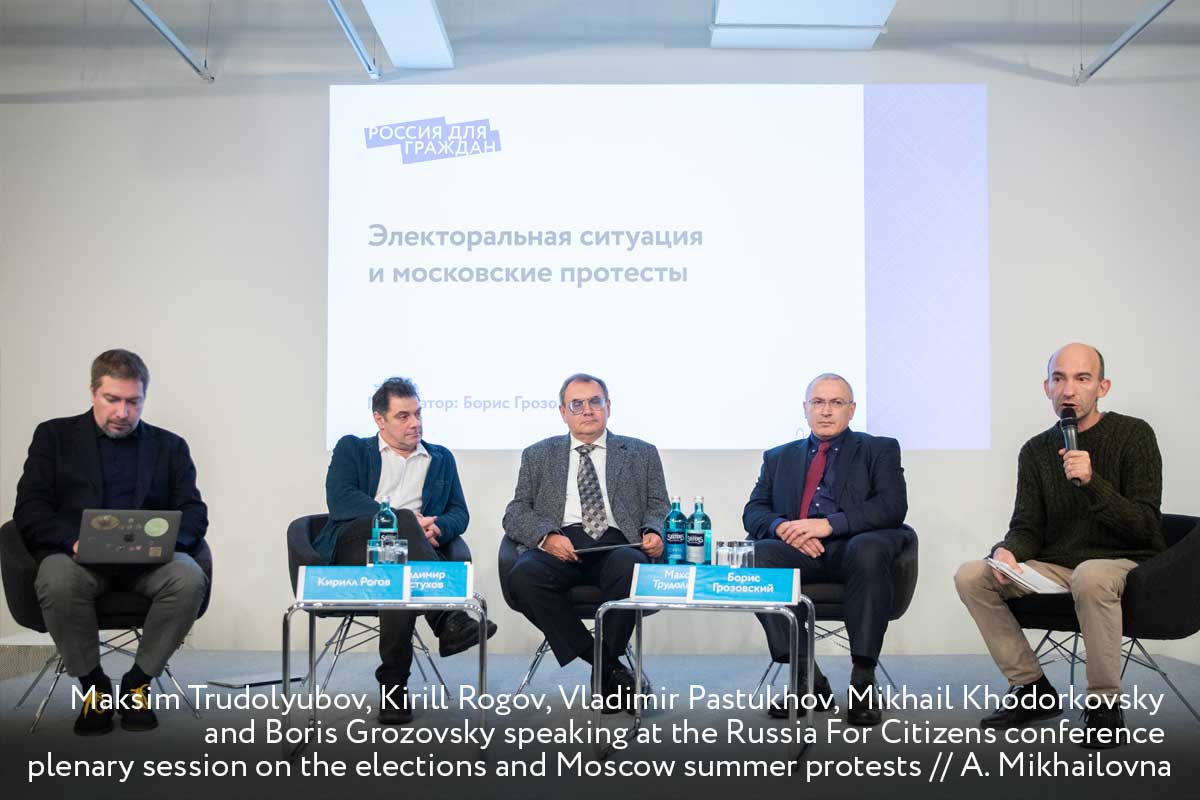 Mikhail Khodorkovsky Hosts Gudkov, Golunov and Others at Russia For Citizens Conference
As one of the largest gatherings of opposition thought-leaders and politicians from Russia, the second annual Russia For Citizens conference, which took place in the heart of Berlin this November, attracted over 45 speakers from Russia and beyond. Taking place over three days, the conference hosted panels on a number of topics, ranging from fake news and propaganda, to Russia in a global world. Mikhail Khodorkovsky spoke about the Moscow summer protests, the September elections and the prospects for the 2021 duma elections. Also, former federal duma deputy Dmitry Gudkov joined ex-mayor of Yekaterinburg Yevgeny Roizman to discuss the hopes of opposition movements in the build up to the 2021 federal duma elections.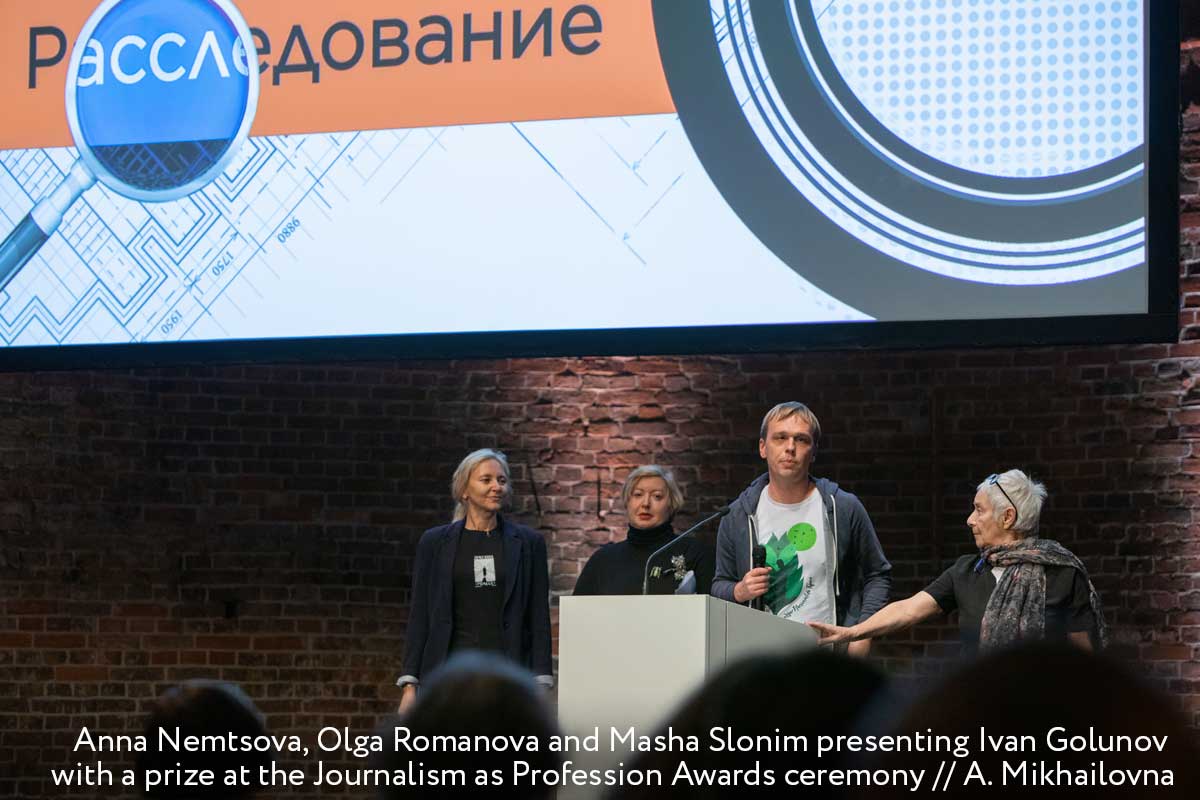 <
Prominent Russian Journalists Gather for Berlin Award Ceremony
In November, Berlin played host to the fourth annual Journalism as a Profession Awards ceremony. Showcased at the fabulous St Elizabeth's Church, the award ceremony brought together some of the biggest names in the Russian media sphere, including Daily Beast journalist Anna Nemtsova, Meduza's Ivan Golunov and Russian YouTube sensation Yuri Dud. Indeed, the latter was one of eight award-winners announced that evening. Mikhail Khodorkovsky opened the ceremonial evening: "I'm really glad that this ceremony is taking place for a fourth time. This means that independent journalism is alive and well, which really should not be taken for granted in these difficult times". You can find the full list of award-winners here.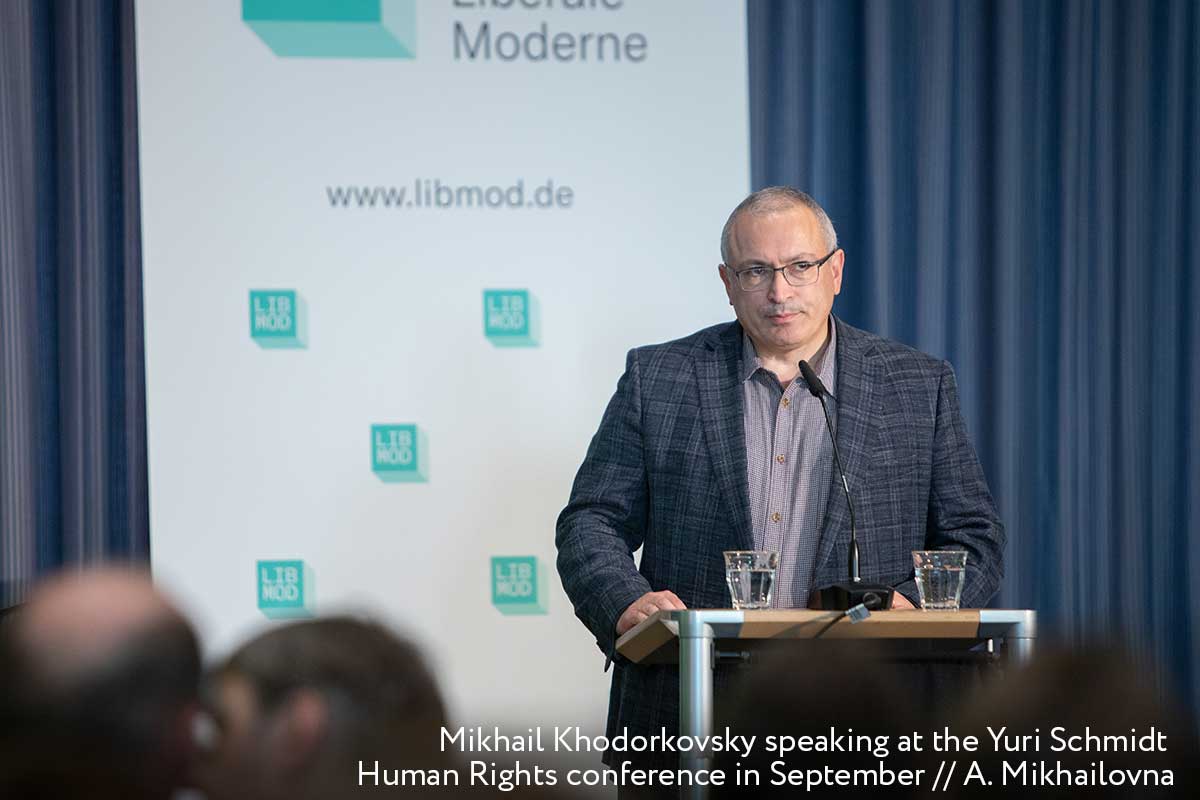 Oleg Sentsov Speaks as Guest at Yuri Schmidt Human Rights Conference Organised by Mikhail Khodorkovsky
In September, human rights groups from Russia and Germany convened in Berlin for the human rights conference – organised on the initiative of Mikhail Khodorkovsky – that is held annually in memory of the widely-respected Russian lawyer Yuri Schmidt. The Open Russia Human Rights Team attended the conference, where they spoke about their vital work helping those arrested during the Moscow case. The Team has also taken up the case of a Siberian shaman, arrested during a 5,000-mile march across Russia to exorcise President Putin from power. Released from prison this summer, conference guest speaker Oleg Sentsov stressed the importance of not forgetting those still serving politically-motivated sentences in Russian prisons, a message Mikhail Khodorkovsky echoed in his own speech. You can find Mikhail Khodorkovsky's speech here and Senstov's talk here.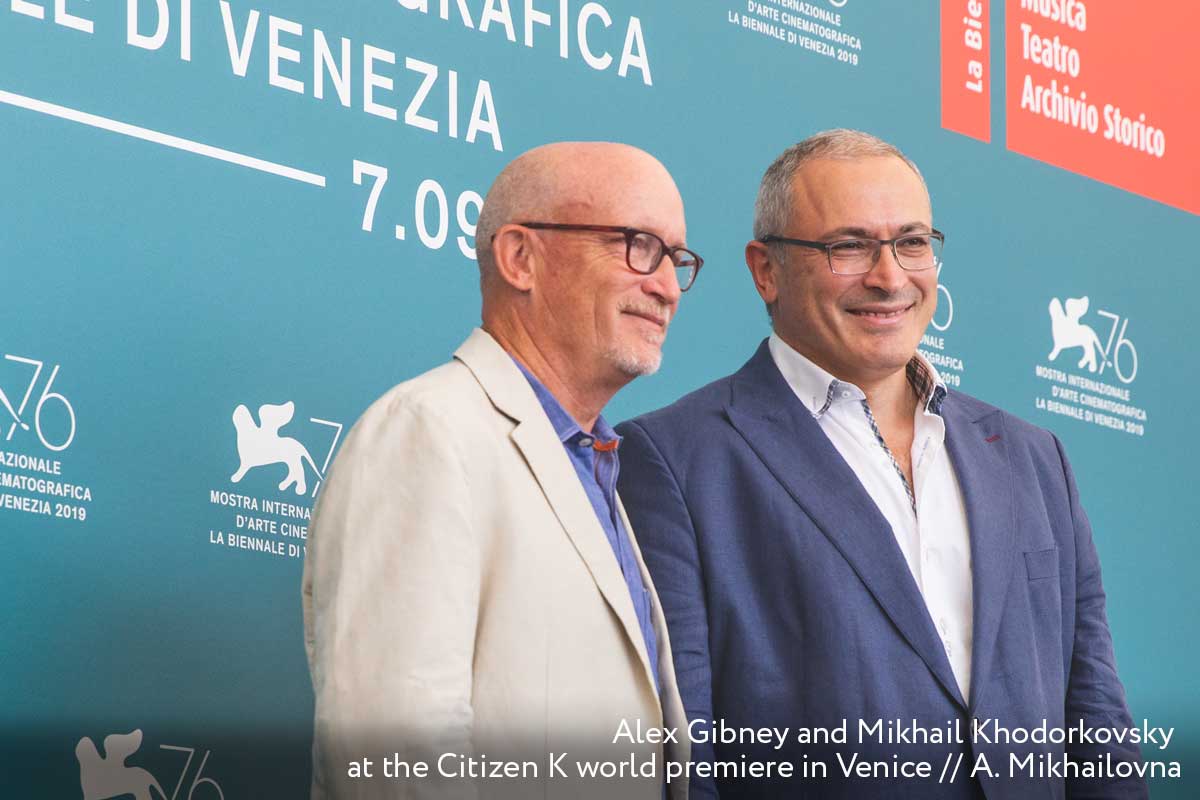 \
Citizen K Hits Big Screens in the US and UK
This winter, cinema lovers in the US and UK welcomed the latest work of Academy-Award-winning director Alex Gibney, Citizen K, to their screens. Having stunned crowds at its world premiere at the Venice Film Festival in August, the biopic retells Mikhail Khodorkovsky's life story from his humble beginnings, through the wild 1990s, up to his imprisonment and subsequent activism. The two-hour documentary film has been described as Alex Gibney's "best film in a decade", and Amazon Prime subscribers will be able to stream Citizen K from January 2020.