Newsletters
/ Russian Authorities Launch Assault on Open Russia Online Resources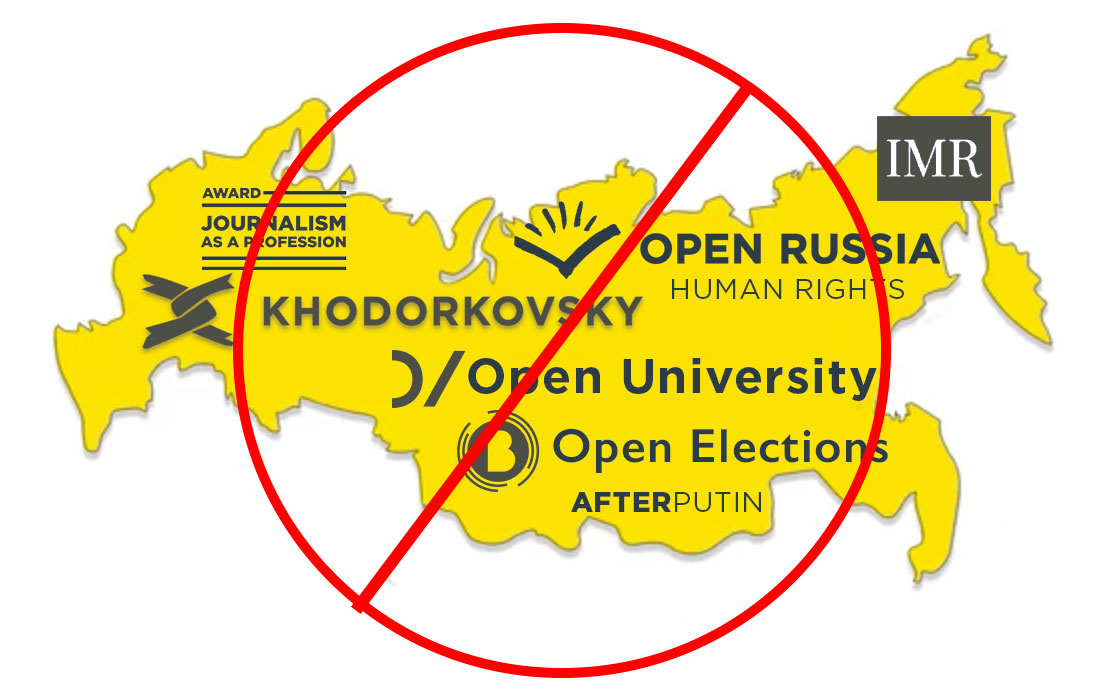 On December 11, on the eve of the second annual Journalism as a Profession Awards Ceremony and two days after the Open Russia movement third conference in Moscow,  the Russian Attorney General's office acted to block Open Russia's online resources.  The ban was executed in connection with amendments to the law "On Information and Media", which allows the Russian communications watchdog (Roskomnadzor) to block websites that contain material connected with organisations officially recognised as "foreign agents" in Russia.
The list of websites blocked on December 11 includes its publishing platform  openrussia.org, the online Open University platform openuni.io, and other Russian language platforms that include the word "Open", "Russia", and "Khodorkovsky", or.team (Open Russia Team), pravo.openrussia.org (Open Russia's Human Rights Project), imrussia.org (Institute of Modern Russia), khodorkovsky.ru (Mikhail Khodorkovsky's personal website), and vmestoputina.ru (a project on the alternatives to Vladimir Putin). The websites are still accessible outside Russia.
The move has widely been considered an assault on freedom of information and freedom of expression in Russia.  Open Russia founder Mikhail Khodorkovsky commented on the ban: "The real scandal here is the misuse of a public office in order to please the leadership of a criminal organisation.  Not only is this a violation of the Constitutional right to freedom of speech, but also a criminal offence against the misuse of government office."
Pavel Khodorkovsky, president of the Institute of Modern Russia, also commented on the Attorney General's decision: "In a country of highly educated, technologically savvy people, these restrictions are naive, as they only stimulate more critical assessment of current affairs. Beyond the shortsightedness of the decision itself, this act violates Article 19 of the Universal Declaration of Human Rights, which states that "everyone has the right to… receive and impart information and ideas through any media and regardless of frontiers."
In anticipation of the move by the Kremlin to block its online platforms, Open Russia has made steps to allow those platforms to remain accessible.